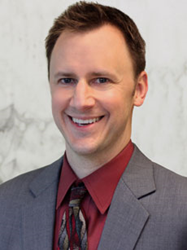 Kobe's injury was a lateral tibial plateau fracture in the left knee.
Beverly Hills, CA (PRWEB) March 26, 2014
The Los Angeles Lakers' recently announced that one of their star players, Kobe Bryant, will be sitting out the rest of the 2013-2014 season after injuring his knee. While the team originally thought he may return in February, the Lakers have now decided to give him the remainder of the season to rest and heal.
"Kobe's injury was a lateral tibial plateau fracture in the left knee," said Dr. Meier, a board-certified orthopedic surgeon and leading Los Angeles sports medicine expert. "These fractures occur at the top of the shin bone and involve the cartilage on the surface of the joint."
The tibial plateau is an essential component for weight bearing, knee alignment, and stability. It can be divided into three parts. These are known as the medial tibial plateau, the lateral tibial plateau, and the central tibial plateau. Fracturing the tibial plateau raises the risk of developing arthritis in the joint.
"Tibial plateau fractures are relatively common injuries," said Dr. Meier. "Treatment depends on whether the fractures are displaced or non-displaced. Fortunately, it looks like Kobe's injury was non-displaced."
Tibial plateau fractures are cracks in the bone which typically occur following trauma to the knee. Non-displaced means the pieces of bone have not shifted due to the consequences of the impact. These types of fractures can often be treated non-surgically. Displaced fractures are more likely to require knee surgery to correct the misalignment of the bones. Surgery to fix a displaced fracture often involves holding the bone in place with screws and metal plates.
"Given his level of fitness, Kobe would likely be able to return at the very end of the season," said Dr. Meier. "But the Lakers' are making a smart choice by letting him rehabilitate fully to reduce the risk of re-injury."
Steven Meier, M.D. is a board-certified orthopedic surgeon and sports medicine doctor in Beverly Hills, California. As a renowned expert in the most advanced techniques for shoulder and knee surgery, Dr. Meier is highly sought-after for his cutting-edge joint preservation and restoration procedures. He graduated with honors from Loyola Medical School in Chicago, received his residency training at Northwestern University, and completed his fellowship in sports medicine and arthroscopic surgery at the University of California San Diego. To learn more about Dr. Meier and his practice, please visit http://www.MOSM.com/.
In complement with his Beverly Hills private practice, Dr. Meier performs a variety of outpatient procedures at La Peer Health Systems. La Peer Health Systems focuses on excellence in patient care and offers the most advanced and contemporary treatments and equipment that the medical world has access to. With 47 doctors on staff across 13 medical and surgical departments – from anaesthesiology to urology – La Peer offers comprehensive medical-surgical treatment and evaluation for all patients.
More information about La Peer Health Systems can be found online at http://www.LaPeerHealth.com.