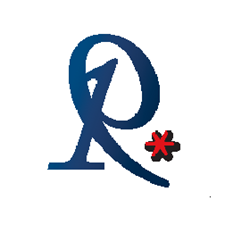 Robust financial reporting and modeling is extremely important to our overall product strategy, and also to our customers. Our integration with a superior, proven product like Renovo helps us deliver on that vision.
Fort Lauderdale, FL (PRWEB) March 26, 2014
Renovo, a leading provider of cloud financial report writing software, and VerticaLive, an industry leader in cloud business software, have formed a strategic alliance to provide advanced financial cloud accounting and ERP products for vertical markets.
Renovo's award-winning financial report writer, Renovofyi, is recognized as the standard financial report writer across a wide variety of vertical markets. Renovofyi's streamlined end-to-end report generation processes, handling complex financial consolidation and multi-currency reporting, complements VerticaLive's robust cloud and on-premises ERP products for end users, and software companies building vertical solutions.
"Renovo's financial report writing solution enables software companies to gain speed to market since they don't have to build their own Financial Report Writer from the ground up," said Renovo president Maureen Okerstrom. "Their clients can select their deployment method, on-premises or through VerticalLive's cloud."
VerticaLive's Chief Technology Officer and Chief Software Architect, Dean Shoultz said, "Robust financial reporting and modeling is extremely important to our overall product strategy, and also to our customers. Our integration with a superior, proven product like Renovo helps us deliver on that vision."
About Renovo Corporation
Renovo Corporation provides financial reporting solutions that streamline the design, compilation and distribution of financial information. Solutions include Renovofyi, a financial report writer, Cloudfyi, a SaaS reporting solution, Currencyfyi, a currency translator, and Connectfyi, a flexible general ledger integration tool. Deployed on premises or in the cloud, Renovo's web-based software offers secure, on-demand access to financial reports anytime, anywhere in the world, empowering decision makers with the financial intelligence needed to make sound business decisions. Thousands of users in national and multinational corporations around the globe utilize Renovo solutions to increase productivity and effectively manage their businesses. For more information, please visit http://www.renovofyi.com
About VerticaLive
VerticaLive is an industry-leading provider of cloud ERP and development technology for Independent Software Vendors on Microsoft platforms. The VerticaLive Business Framework enables rapid development and deployment of private or public cloud applications, virtual hosted solutions, or on-premises solutions. VerticaLive is headquartered in Houma, Louisiana, and has offices in Los Angeles, Dallas, Calgary, and London.
http://www.verticalive.com