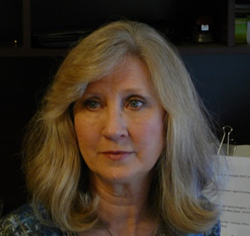 With proper education we can work to bring the restoration of not only victims of human trafficking but to all of us who are a part of the American culture.
Lecanto, FL (PRWEB) March 25, 2014
After three national conferences that have focused on the fundamentals of human trafficking in America, and addressing root causes that are fueling it, we decided that the theme for the 4th national event should focus on Restoring Humanity from Modern Day Slavery for the 2014 Trafficking In America Conference.
While our conference planners will still have Trafficking 101 for those who attend and are new to this movement, there is a major need to continue addressing root causes that are fueling this egregious crime against humanity and to begin to restore our sense of dignity and value as human beings. "With proper education we can work to bring the restoration of not only victims of human trafficking, but to all of us who are a part of American culture," said Yvonne Williams, Co-founder and President of Trafficking In America Task Force, a 501c3 non-profit organization with a vision to help eliminate the human trafficking of women, men and minor children in America, and to provide a culture for our children free of sexual exploitation and slavery, where people know and own their own intrinsic value. Williams continues, "We will never end human trafficking in this country if we do not acknowledge how we arrived here in the first place, and that will require us to look at the slow drip of cultural decline for the past several decades."
"Our vision of Creating a Culture Free of Slavery continues to be on the forefront and calls us to center on healing the very fabric of our society. We must begin to reverse the effects of mass media onslaught into our lives over the past few decades and see where we can make adjustments that can indeed begin to reduce incidents of modern slavery. And while we will continue to educate about what human trafficking is we must simultaneously bring healing to our minds and souls. That is the only way we will defeat human trafficking, modern day slavery," Williams continues.
The human trafficking conference team gives great thought to topics that will help make an impact in the lives of those that attend. The 2014 Anti Human Trafficking Conference offers a slate of speakers this year that will address our attendees with the awareness and practical tools they need to make a difference and save lives.
According to the U.S. Department of Justice, human trafficking has become the second fastest growing criminal industry — just behind drug trafficking — with children accounting for roughly half of all victims. - USA Today-1/22/2012
The 2014 Human Trafficking Conference has a slate of key speakers and topics that will address all three elements of the human trafficking triangle (a theory used by numerous advocates today including Laura Lederer, JD of Global Centurion) of supply, distribution, and demand.
The focus for opening day will be on Supply. Yvonne Williams will open the conference by presenting on the events theme, Restoring Humanity from Modern Day Slavery followed by Nita Belles from Oregon presenting Human Trafficking 101. Belles will moderate the Survivor/Healer Panel next with an aim to create a discussion between 3 victims of human trafficking and 3 leading NGO's that work directly in the restoration of survivors. Topics such as Healing Cultures from Poverty and Complicity in Human Trafficking are also slated. The Coalition of Immokalee Workers has been asked to present on the successes that they have had with their Fair Food Program, a national success story in combating labor trafficking.
Thursday's focus will be on distribution. Norma Ramos, of New York and a leading human trafficking expert in the nation will moderate a Legislative/Law Enforcement Panel in the morning session. Other topics throughout the day will include: Truckers Against Trafficking; Gangs and the Cartel; National Educators to Stop Trafficking with Robert Benz of the Frederick Douglass Family Initiative presenting their Global 13 educational curriculum for schools. A special 3 hour youth event is planned for Thursday evening.
Demand reduction is the focus on the final day of the conference with key speaker Donny Pauling, an ex-pornography producer sharing the truth about pornography. Other topics include the Demand Primer 101; Men in Crisis; and Eliminating Violence Against Women among others. NGO's and those members of the Trafficking In America Task Force-Alliance will meet in a morning session on the 19th to debrief and plan next steps for addressing new information gleaned at the conference.