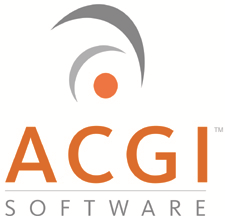 "This is a long-term commitment, and based on our experience with everyone from ACGI, they're the ones we wanted as our AMS partner."
Columbia, MD (PRWEB) March 25, 2014
ACGI Software®, the trusted leader in association management software (AMS), today announced PLASA, the lead professional body for businesses that supply technologies and services to the event, entertainment and installation industries, had licensed and implemented Association Anywhere®, its cloud-based association management system. PLASA is relying on Association Anywhere to streamline its merged US and UK operations, creating a more effective and efficient organization capable of providing enhanced services to its more than 1,200 worldwide members.
"From PLASA's perspective, after spending nearly nine-months evaluating association management software, our top product choices were all pretty similar. The software companies, and people behind those products were not," said Kacey Coffin, Director of Membership, PLASA. "This is a long-term commitment, and based on our experience with everyone from ACGI, they're the ones we wanted as our AMS partner."
PLASA is representative of a number of associations seeking economic and operational advantage by merging international operations. In PLASA's case, this meant centralizing its US and UK operations, each of which had its own member database, back-office applications and business processes.
Recognizing shortcomings of its existing technology platforms, PLASA determined the benefits of merging could be best achieved by moving its entire organization onto a new, centralized association management system. This led to the selection of Association Anywhere, which is enabling a number of organizational enhancements, including:

Centralized Accounting – PLASA now has centralized control over all financial operations and transactions, enabling accurate and timely reporting and financial management.
Multi-Currency Transactions – PLASA is growing its membership around the world, and with Association Anywhere, can transact member business in the local currencies with automated and accurate tax collection.
Smarter Reporting – PLASA personnel can generate their own reports with access to all relevant member data, as needed without programming.
Member Self Service – PLASA will be rolling out extensive self service capabilities that will give members online access to wide range of membership functions.
Improved Member Engagement – by eliminating time-consuming manual tasks, PLASA personnel will gain significant time for developing and enhancing member engagement activities.
Organizational Transformation – with Association Anywhere, PLASA is rethinking the way it handles all aspects of its operations and is actively developing new, more efficient and effective business processes.
"ACGI Software's work with PLASA is a great example of an association using Association Anywhere to bring significant and transformational new business processes to life," said Kevin Hostutler, president and CEO, ACGI Software. "We are very proud to have been selected by PLASA and look forward to building upon the success of our initial roll out to help them further enhance member engagement and operating efficiencies."
About PLASA
PLASA is the lead professional body for businesses that supply technologies and services to the event, entertainment and installation industries. Operating from offices in Europe and North America, the Association provides business support services to its growing worldwide membership, writes industry standards, leads the development of qualifications and focuses on improving the business practices adopted by the industry. With over 1200 members worldwide, PLASA represents one of the largest member networks in the industry. To learn more visit http://www.plasa.org.
About ACGI Software:
ACGI Software founded in 1996, develops and delivers cloud-based association management software (AMS) and best-practice services. The company's Association Anywhere AMS integrates with an association's Web, mobile and business applications, automating administrative and financial operations, enhancing the member experience and lowering operating costs. Association Anywhere AMS is chosen by leading associations and association management companies. Learn more about ACGI by visiting: http://www.acgisoftware.com.