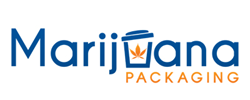 The requirement for these products to be packaged in opaque childproof packaging is a sensible and rational regulation.
Commerce, CA (PRWEB) March 25, 2014
Colorado has passed a much-anticipated law to ensure child safety by placing stricter requirements on medical and recreational marijuana packaging. This is a part of an ongoing struggle to come to terms with its landmark marijuana legalization efforts. Although this may not be the final piece of legislation to regulate the industry in Colorado, it has been recognized as an important bill and a victory for child safety and marijuana legalization advocates alike.
On Tuesday, Gov. John Hickenlooper signed the new law, which will require the same packaging for edible marijuana products as would be required of other pharmaceutical products. The aim of the law is to make edible marijuana products less accessible to children who may mistake them for food or treats. "This is an important step in Colorado's marijuana laws" a representative of A&A Global Imports said "The requirement for these products to be packaged in opaque childproof packaging is a sensible and rational regulation."
Lawmakers and doctors alike supported this measure, citing an increase in emergency room visits as a result of accidental exposure since the new law took effect on Jan 1st. A&A's representatives reiterated his company's position on child safety "We support this law because marijuana is a medical treatment that should treated with all the same safety precautions that govern over-the-counter and prescription medications." He expressed concern that allowing recreational marijuana providers loopholes to sell cannabis free of these precautions is irresponsible "Medical marijuana patients should not be forgotten as legalization marches forward. The entire world is watching Colorado as an example of successful marijuana legalization, and creating child safety regulations needs to be a top priority." A&A Global Imports is uniquely positioned to serve the needs of both medical and recreational marijuana providers in the state as a result of the preparations that it made well in advance of the bill's passage to ensure a sufficient inventory of compliant packaging supplies.
A&A Packaging is California-based business specializing in child-resistant storage containers and products for medical and recreational marijuana dispensaries. They are advocates for full legalization and support Colorado's regulations that improve standards on child safety. To learn more about how A&A Global Imports can help with your company's marijuana packaging and supply needs please call 1(888)315-2453 or visit their site at http://www.marijuanapackaging.com
For More on this developing story please visit the Fox News story dated 3/18/2014: http://www.foxnews.com/politics/2014/03/18/colorado-lawmakers-working-to-close-loopholes-in-legal-marijuana-law/.