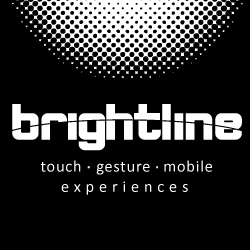 Audiences like ad:tech's are the some of the brightest and most inventive minds in the industry.
San Francisco, CA (PRWEB) March 25, 2014
Sam Santarelli, EVP at Brightline Interactive, will speak at ad:tech in San Francisco on March 27th. In "Overstimulated: Winning over the Jaded Audience," the seasoned advertising and digital expert will advise attendees about integrating advanced technology to create lasting brand impressions. The session will take place at 1:15 PM at Moscone Center West.
All marketers today face a common concern: how to capture the attention of a consumer increasingly bombarded with messages and images. So many brands leverage social media and digital strategy to attract users, but what makes an event or experience truly memorable? Sam will present case studies that outline the impact of experiences that engage users both on and offsite. Brightline layers in advanced technology like networked touch, sensor integration, and custom game apps to provide an integrated marketing experience that has helped brands remain relevant in the fast-changing world of technology, social engagement, and advertising.
Following the session, attendees will know how to outshine competitors, dominating heavily-attended events with unique and impactful branding and messaging. Through this process, a brand cultivates brand evangelists, who then carry that message beyond the footprint.
"Audiences like ad:tech's are the some of the brightest and most inventive minds in the industry," stated Sam, who previously spoke at ad:tech in New York last year. "The questions and sessions presented there inform the future of digital marketing and advertising, bringing to life advanced ideas and creative concepts."
Sam has been a player in the digital marketing industry for over 12 years. Since joining Brightline Interactive in 2007, he has provided creative direction and established business relationships that have helped cement Brightline Interactive as a national leader in the digital event marketing space. In his previous life, Sam produced historical documentary films, including the Emmy Award Winning PBS documentary, "The Cultivated Life: Thomas Jefferson and Wine." He holds a Bachelor of Arts degree in history from the University of Virginia.
About Brightline Interactive
Brightline Interactive is an award-winning, multi-discipline digital services agency that delivers creative solutions for experiential environments found in museums, major sporting events and college campuses. Based in Alexandria, Virginia, Brightline develops, delivers, and promotes branded experiences for the public and private sectors by blending creativity with expertise in any and all media and technology available. http://www.brightlineinteractive.com
###