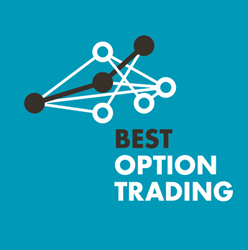 Modern technology can improve everyone's experience with option trading
Omaha, Nebraska (PRWEB) March 25, 2014
Investors can improve their options trading with software from Best Option Trading, made possible by financing from Prairie Ventures and Invest Nebraska Corporation. Proceeds will be used to add talent and commercialize the product for launch.
"Modern technology can improve everyone's experience with option trading," said Greg Hammond, Founder & CEO of Best Option Trading. "Great software can give you the capability of market professionals."
Chris Nagy, President of Best Option Trading, describes the software, called Orca, like this: "When you tell Orca your market sentiment for a stock, it quickly shows you option strategies a pro would trade". Best Option Trading is readying the beta version soon, which will be rolled out to people that have signed up for the free beta. "Orca" will be accessible online and can be used with an existing brokerage account.
"Orca is demystifying option trading, and we're glad to back that at Invest Nebraska," said Mark Crawford, Invest Nebraska's CEO and Investment Manager. "Best Option has entered the option trading market with a clear focus on delivering transparency and information to the underserved market of individual option traders."
"We took notice of the talent that they have on their team and their commitment to help people have a better option trading experience. Best Option Trading has a matchless understanding of the challenges traders and investors face and they have developed a brilliant tool in 'Orca'," said Greg Dynek, Fund Manager at Prairie Ventures.
About Invest Nebraska Corporation
Invest Nebraska is a Nebraska-based venture development organization focused on advising and investing in technology and high growth companies. It is partially funded by the Nebraska Department of Economic Development through the Talent and Innovation Initiative.
About Prairie Ventures
Founded in 2000, Prairie Ventures is an open-ended investment fund with investment in healthcare technology and services, real estate, banking, consumer goods and services, and non-healthcare information technologies. Prairie Ventures also operates an incubator in Omaha to provide services and infrastructure to emerging companies.
About Best Option Trading
Best Option Trading's new software, "Orca," brings artificial intelligence to options trading so you can be "fearless among sharks." The technology we are making available will save time and put you on an equal footing with market professionals. We invite you to put your name down for the beta list at http://www.bestoptiontrading.com to gain early access.