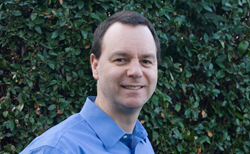 Faeh's expertise will support the company's commitment to product excellence and enable clients to meet aggressive goals.
Redwood City, CA (PRWEB) March 25, 2014
Y Media Labs, a full-service mobile app design and development studio based in the San Francisco Bay Area, announced today that Brian Faeh has joined the team as vice president of client services. An experienced tech sector designer and implementation expert, Faeh will drive app deployment and ensure positive experiences for Y Media Labs customers, making sure clients get the most value from their new mobile apps.
Prior to joining Y Media Labs, Faeh gained more than 15 years of experience in the Internet sector, working with agencies and on in-house projects at various high-profile firms, including SolutionSet, Epsilon, Stanford, Startups.com and Beyond.com.
As part of the SolutionSet team, Faeh managed client relationships, collaborating with contacts at companies across a range of industries. His accounts included VMware, TXU, Syncplicity, Google, Adobe, Cloudera, Endicia, MedAssets and many others.
At Stanford in 2003, Faeh launched inCircle, an integrated alumni social networking platform that delivered a variety of new and traditional services, including group communications, event coordination tools, travel services and magazine content. Faeh holds a BA in communications studies from UCLA.
Y Media Labs places its clients' objectives at the forefront of their design and technology work. Faeh's expertise will support the company's commitment to product excellence and enable clients to meet aggressive goals.
"We're thrilled to have an executive with Brian's experience and capabilities on the team," said Ashish Toshniwal, CEO of Y Media Labs. "We look forward to working together on creating quality mobile experiences and driving successful partnerships."
Y Media Labs provides end-to-end solutions to help clients achieve their objectives in the highly competitive app space, working with numerous blue-chip clients to build and manage a mobile presence and thoughtfully engage customers. Find out more at http://www.ymedialabs.com.
About Y Media Labs
Y Media Labs is a complete interactive mobile solutions agency. They specialize in mobile app design and development for all major platforms, including the Apple iPhone, iPad, iPod and Android. Y Media Labs is an award-winning, San Francisco Bay Area-based agency that has worked with small-to-medium businesses, disruptive startups and Fortune 500 companies. Some of their key clients include PayPal, Amex, Salesforce, Montessorium, Credit Karma, Lonely Planet and Non Nom Paleo. Their work has been featured by Apple, TechCrunch, Forbes and Mashable among others.