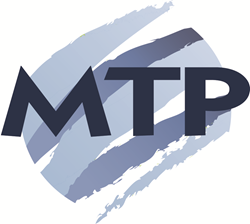 Proudly Serving Startups and Enterprises Since 2001
San Jose, CA (PRWEB) April 08, 2014
Today Momentum Technology Partnerstm (MTP), announced it has added Dave Butler, former Vice President of Worldwide Sales for Big Switch Networks and Mike Molloy, Founder of CloudBoarders, as partners to its firm. With the arrival of its new partners, MTP also has unveiled its Zero-Tier Distributiontm model for early stage firms and later stage firms that are transitioning their sales models.
"I am happy to have two industry sales veterans like Dave and Mike join our team as partners. They bring a wealth of experience having repeatedly taken many companies from inception to IPO or successful acquisition. They fully understand the value of MTP's contribution to early stage companies", says Michael Centrella, Managing Director.
"Mike Molloy and I are looking forward to taking MTP to a new level of excellence in the implementation of Zero-Tier Distributiontm, a new channel and distribution model. We already have numerous sales and support associates engaged in the field", according to Dave Butler.
MTP's new distribution model enables SaaS, cloud and other companies with recurring revenue to maintain large direct inside/outside outside sales teams at a dramatically reduced cost; in fact, less than the cost of a much smaller dedicated inside sales team.
Butler says, "Many early stage companies are forced to hire and fire successive sales and marketing teams because they are cost prohibitive before their companies have achieved product-market fit (PMF)", a term coined by Marc Andreessen and Andy Rachleff in 2007.
Molloy adds, "These companies frequently run into business model problems after achieving product-market fit as the cost of acquiring customers (CAC) in recurring revenue models often exceeds the long-term value (LTV) of the customers. Zero-Tier Distribution tm tightly couples direct touch inside/outside sales and support engagements for complex solutions. It also enables meaningful vendor-customer-channel relationships; not based upon spam, cold calling, and form based contact acquisition trickery. It is an honest and sincere relationship."
About Momentum Technology Partners
MTP is a distribution consultancy for early stage firms. The company has constructed a Zero-Tier Distribution tm sales and support infrastructure for the use of pre product-market fit companies and older companies who need to regain product-market fit. After achieving product market fit, MTP typically works with their clients to implement their own Zero-Tier Distribution tm while remaining indefinitely as a reseller. MTP has offices in New York City, Denver and San Jose and Affiliate organizations in other major continents.
For more information and videos go to http://www.momentumtp.com