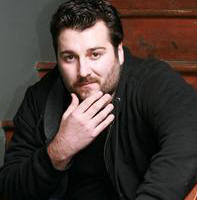 Domestic Violence is no joke - but these guys are hilarious! Come out for a good cause and a great time.
New York, NY (PRWEB) March 27, 2014
Stop Bullying - Prevent Teen Dating Violence - Support the Center Against Domestic Violence at an Evening of Comedy Featuring Jim David, Mark Riccadonna & Jason Salmon on April 10 at the Helen Mills Theater.
The Comedians
Emcee Mark Riccadonna studied theater at The American Academy of Dramatic Arts, before finding success as a storyteller in the Stand-Up Comedy world. As well as performing here in New York City and 'on the road', Mark has entertained U.S. and U.N. Troops worldwide.
Headliner Jim David, is a comedian and writer whose Comedy Central Presents Jim David, is often seen on Comedy Central and Logo. You may know him from Comedy Central's Tough Crowd with Colin Quinn, the variety special Out On the Edge, as a guest 'comedy consultant" on Bravo's Queer Eye for the Straight Guy, BBC America's The World Stands Up and Bravo's Greatest Things about Being. Jim headlines nationwide and is a writer for The Advocate.
Jason Salmon is a sixth-generation Texan living in New York City. He has performed standup and improv all over the country at clubs, colleges and festivals. You may remember Jason's department store Santa on 30 Rock.
The comedy set will be followed by an awards ceremony, cocktail party and silent auction.
The Guests of Honor
This evening honors three exceptional women for their work to end relationship abuse and domestic violence:
Wanda Lucibello, Assistant DA Kings County
For more than 20 years, Wanda has supported domestic violence victims' fight to rebuild their lives. As Chief of the Special Victims Division in the Kings County DA's Office, she oversees Brooklyn's innovative and integrated approach to domestic violence prosecution.
Ellen Marshall & Audrey Meredith, Center Against Domestic Violence
Through their careful planning, stewardship and dedication, Ellen Marshall & Audrey Meredith have deepened and expanded the work the Center Against Domestic Violence can do to end abuse in our communities.
In New York City 1out of 3 high school teens experiences dating violence. This event supports Center Against Domestic Violence groundbreaking programs for elementary school through high school students that teach young people how to identify and avoid domestic violence so that they can develop healthy relationships.. For more information, or to purchase tickets, click here.
The Center Against Domestic Violence
For almost forty years, the Center Against Domestic Violence has been working toward a society free from violence by transforming the lives of victims and raising awareness in our communities. The Center opened the first publicly-funded shelter in New York State and now operates three full-service shelters for victims and their children, offering childcare, job assistance, housing placement, counseling and other crucial services. Our groundbreaking education programs teach more than 30,000 young people each year how to prevent domestic violence and have healthy relationships. We also provide ongoing support for shelter residents, victim advocacy, and community outreach as part of our efforts to eliminate domestic violence.
Support the Center Against Domestic Violence - working to end domestic violence in our communities since 1976.