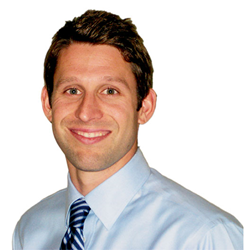 Serving the people of Rock Hill and Fort Mill
Rock Hill, SC (PRWEB) March 26, 2014
Doctor Clay Gasparovich of Celanese Chiropractic has recently announced a renewed commitment to the people of Fort Mill, SC. In 2014 he and his team will be spending additional time providing chiropractic services and information to individuals and businesses in the area.
When contacted at his office Doctor Gasparovich said, "Celanese Chiropractic is dedicated to enhancing performance and reducing muscle, joint, and nerve injuries that afflict our patients/athletes. Our approach allows patients/athletes of all different backgrounds from weekend warriors to professionals to continue doing what they love. Through treatment and education we assist in a speedy recovery and improved performance."
He went on to say, "Our goal in the Rock Hill and Fort Mill areas is to make sure that every patient has a great experience, is treated individually, and does not feel like just another chart number on the schedule. We pride ourselves on no wait times, open communication and personalized treatment to make sure that the patient/athlete is improving as fast as possible."
Finally Doctor Gasparovich said, "We feel very blessed to be a part of a community that has embraced us and we try and sponsor or donate to local charities and organizations as often as possible. We often help at the local athletic races of all types around the community as well as fundraisers. Our commitment is to bring the most current chiropractic, massage and sports rehab treatment to the York county area including but not limited to Fort Mill and Rock Hill. We also hope to continue to be a leader in conservative care in the area."
If you would like to learn more about chiropractic or the services offered at Celanese Chiropractic you can visit the website of Doctor Gasparovich at http://www.celanesechiropractic.com. Also, if you would like more information about community outreach programs he and his team offer you can contact them at support(at)chiropractorrockhill(dot)com.