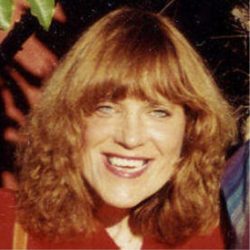 Rude behavior in children and teens can often be traced back to the interactions between parent and child.
San Diego, CA (PRWEB) March 26, 2014
Dr. Joanne J. Wendt, a licensed San Diego clinical psychologist specializing in marriage and family therapy, sees many families in her private practice who are struggling with how to deal with the problem of rude children and teens. Dr. Wendt explains a couple of the main causes of this behavior, and provides some valuable tips on how to help prevent, minimize, and deal with this behavioral problem.
According to Dr. Wendt, rude behavior in children and teens can often be traced back to the interactions between parent and child. "The stress of fast-paced, everyday life that parents encounter while performing daily activities of tending to home, work, and children can be overwhelming and may lead to inpatient and rude behavior toward their children at times. The children, then, modeling their parents, may retort back in disrespectful, rude behavior themselves," she says. "Overtime, this type of repeated behavior tends to erode the compassion and caring of others' feelings: politeness is overtaken by rudeness and it becomes commonplace and is not given a second thought."
Dr. Wendt says another main factor that influences increased rudeness is the over usage of social media and texting to communicate with others. "When not conversing face-to-face, it's impossible to see how your comment is affecting the listener. Eye-contact is very important as cues are taken from facial expressions to determine how a comment is received. Taking that emotional element out of a conversation gives people an unspoken permission to be rude because you cannot see the individual's pain," she says. "The individual may be left feeling hurt and saddened or angered by the comment, possibly leading to the extreme unhappiness of depression or anxiety. Our society today, sadly, is becoming more self-centered in the respect that others' feelings are not necessarily taken into consideration."
So what can parents do to help prevent or lessen this behavior in their children? Dr. Wendt offers her top five suggestions:
1. Don't be afraid to correct a child's rude behavior. Parents may be reluctant to correct their children's behavior because they don't want to risk having their children not like them. But they should keep in mind that the parents' role in regard to their children should be one of love, guidance, and discipline - not being buddies.
2. Treat your children the way you want to be treated. Parents should treat their children with politeness to help set and encourage a standard of appropriate behavior.
3. Parents should nurture the abilities children have and avoid telling them about abilities they don't have. Being treated in a polite, positive and respectful manner by parents will go a long way in instilling in their children this type of behavioral response toward others.
4. Encourage children to be of service to others in some way (such as volunteering to help those who are less fortunate). This will help create a giving, compassionate, and loving spirit in children.
5. When your child is being rude it can be helpful to let him or her know that it hurt your feelings by saying something like, "You might not have meant it this way but it really hurt my feelings when you said that." Some people just don't realize they are coming across in a rude way and letting them know can help resolve your hurt feelings and make them aware of their hurtful behavior.
For additional parenting resources, visit the I Recommend portion of Dr. Wendt's website.
About Joanne J. Wendt, Ph.D.
Dr. Wendt is a Clinical Psychologist who for 27 years has been helping individuals, couples, and families find peace and harmony in a respectful and caring atmosphere. She specializes in relationship issues, depression, and anxiety. Dr. Wendt's goal is to help her clients discover the strength within them to achieve their highest possible potential. Her approach to the therapeutic setting is one of optimism and great respect for an individual's readiness to meet difficult challenges and gain a greater understanding of who he/she aspires to be. Visit her online at http://drjoannewendt.com.