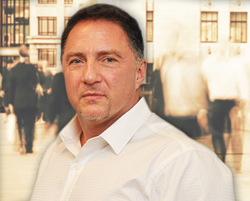 I'm excited to be a part of the Room 5 team and strive to be the team leader providing our customers an easy on-ramp for their products to the Internet of Everything.
Redwood City, CA (PRWEB) March 25, 2014
Room 5, a leading software consulting firm, announced today that Patrick Mahaffey, an experienced software and product development expert, will join the talented Room 5 team as their new Chief Executive Officer. Patrick Mahaffey's knack for finding new ways and solutions to difficult problems, as well as his extensive experience, are valuable assets to the Room 5 team.
Patrick Mahaffey's passion for building high performing teams that deliver extraordinary value to customers is a strong addition to the Room 5 team and to our clients, as they tackle "the Internet of Everything."
Patrick Mahaffey studied at University of California, Berkley and is a proud veteran of the United States Navy. Before joining the Room 5 team, he served as the Managing Director for Valens Resource Group.
About Room 5
Room 5, a leader in embedded software consulting, specializes in illuminating solutions that bridge the divide between concept and execution. Room 5 works with the most exciting companies in the areas of consumer electronics, defense, silicon manufacturing, and mobile devices. At Room 5, clients find an excited, talented source of technical expertise willing to work shoulder to shoulder to meet their goals and a true technology partner. Our talented teams unite a variety of disciplines to produce products and technologies that are unique and elegant. Room 5 has development facilities located in Silicon Valley, San Diego and Portland. For more information, visit: http://www.room5.com.