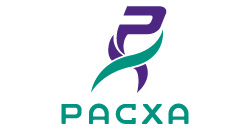 We help our customers meet their technology challenges by tailoring solutions that leverage our partnerships with industry leading hardware and software providers
Seattle, WA (PRWEB) March 25, 2014
Digital WarRoom, the ediscovery experts driving the move toward accessible, affordable ediscovery solutions, announced today that Pacxa has joined the Digital WarRoom network of service providers. Pacxa, a Honolulu-based IT services company, will expand its services to include ESI collections, processing, document review hosting, and ediscovery consulting services to leading law firms, government organizations and corporations.
As one of Hawaii's largest IT services groups, Pacxa has a team of over 80 professionals providing Network and Computer Support, Managed Services and IT Consulting to many of Hawaii's top 250 businesses, a variety of small and medium businesses, government agencies, and several non-profit agencies. "We help our customers meet their technology challenges by tailoring solutions that leverage our partnerships with industry leading hardware and software providers", said Riki Fujitani, Vice President and General Counsel for Pacxa. "Pacxa Managed Services allow our customers access to the latest technology solutions without having to buy or maintain them. We sought a high-performance, fully integrated ediscovery application to offer to our customers, and Digital WarRoom fit the bill perfectly. We are excited to offer Digital WarRoom to Pacxa's range of offerings."
"We are pleased to have Pacxa join the Digital WarRoom partner network", said Bill Gallivan, VP of Strategic Relationships at Digital WarRoom. "Ediscovery is mission-critical for most organizations, and Pacxa has a strong reputation for technical and service excellence."
The word "Pacific" represents Pacxa's Hawaii-based location. The word "Exabyte" represents technology and the exponential growth of data expected in the future. Together, the name Pacxa symbolizes a group of IT professionals that can make technology exponentially easier, while providing the unlimited potential for growth.
More information about Pacxa can be found at http://www.pacxa.com, by phone at (808)585-0444.
About Digital WarRoom
Digital WarRoom is the first ediscovery platform to provide law firms, corporate legal and ediscovery teams with complete ESI processing, document review and production in a single application, eliminating traditional high-cost, volume-based processing fees, and streamlining ESI processing, filtering, and review into a single platform. The design of this all-in-one platform eliminates the risk inherent in moving data between disparate systems. The Digital WarRoom platform is unique in its ability to create and save case data in a portable form. A case database created on any Digital WarRoom product can move seamlessly to any other Digital WarRoom product, (desktop, server, or cloud) with all attorney work product preserved. This unmatched flexibility allows organizations to cost effectively handle an entire portfolio of matters in-house, while retaining the option for full-service hosted review on larger, complex and global matters.
Digital WarRoom has been acclaimed by ediscovery experts, law firms, and corporate clients as "impressive, seamless, and easy to use". An LTN product review compared the platform favorably with better-known but far more expensive solutions, saying "DWR seems to have adopted the best two or three features offered by leading e-discovery software makers such as Clearwell and kCura Relativity and packaged them all together in one functional, integrated platform." Digital WarRoom can operate on a desktop, or laptop, computer in a distributed computing environment that incorporates other computers, such as a back-end database server. To learn more about Digital WarRoom visit http://www.digitalwarroom.com.