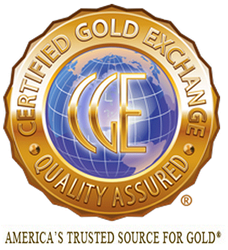 The Fed wants to keep handing out free money as long as possible to boost companies' production and increase hiring," White said. "Eventually somebody has to pay the piper, and that is when you can expect the gold spot price to break the leash."
Fort Worth (PRWEB) March 24, 2014
A vice president for Fort Worth-based precious metals dealer Certified Gold Exchange said today that while he respects the opinion of Avalon Asset Management president Kevin Flynn he disagrees with Flynn's assertion that the Federal Reserve has "run out of ammo" in its quest to stabilize the U.S. economy. Flynn was quoted in a March 19 Money News article as saying that the Fed "has very little power to influence [economic] events".
"I wish [Flynn] was correct because that would mean it was time for the truth to become obvious to everyone in the United States," said Certified Gold Exchange vice president Michael White. "Unfortunately, this Machiavellian entity has a few more tricks up its sleeve to keep this Ponzi scheme going for a little while longer."
White believes the Federal Reserve can keep interest rates artificially low for another few months before the current level of inflation turns into something much worse, including a possible bout of hyperinflation. "In the previous gold cycle of the 1970s it was rising interest rates that caused gold to spike," said White.
"In the previous gold cycle there were over 100 interest rate increases and during that time period gold went up over 1000 percent. The Fed knows this and wants to keep handing out free money as long as possible to boost companies' production and increase hiring," White said. "Eventually somebody has to pay the piper, and that is when you can expect the gold spot price to break the leash."
Certified Gold Exchange, Inc. is one of North America's premier precious metals trading platforms, providing unparalleled service to licensed dealers, institutions, and household investors since 1992. Certified Gold Exchange maintains an A+, Zero Complaint Better Business Bureau rating. For more information or a free "Gold Investor's Guide," visit http://www.certifiedgoldexchange.com or call 1-800-300-0715 today.