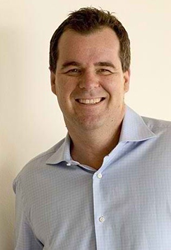 In an environment where locals wanting to buy homes are being impacted by foreign investment activity, it is important that they are made aware of non-bank-loan opportunities for getting into the market
(PRWEB) March 25, 2014
Over the last decade, Australia has seen an increase in the number of foreign investors in real estate in the country's major cities and towns. Real estate investment professional, Rick Otton, believes that number is set to grow following a recent decision announced by far-off Canada.
"For 28 years Canada has had in place an Immigrant Investor Program that facilitated, in fact assured, permanent residency and a fast track to citizenship" explained Mr Otton. "The scheme required foreigners to have at least $1.6 million Canadian dollars in net assets, and agree to lend the Canadian Government C$800,00 for five years, interest-free."
"It seems that now, as a result of a wave of wealthy Chinese were availing themselves of the (now defunct) Program, the already highly priced Canadian real estate market was being further inflated."
According to the South China Morning Post, when the Canadian scheme was scrapped, 45,000 out of the 65,000 on the waiting list were from mainland China and bound for British Columbia, usually Vancouver.
Foreign investors in Australian real estate
Chinese investors have for many years looked to Australia for its close proximity, stable economic environment and education opportunities. It is not unreasonable, Mr Otton says, for those previously bound for Canada to refocus instead on Australia.
"A recent HSBC survey tells us that already 9 percent of wealthy mainland Chinese already own property in Australia, and 10 percent of those in Hong Kong did" said Mr Otton. "But of course, they are not the only foreign investors, but their numbers are increasing at a faster rate than those from other countries" said Mr Otton.
The same HSBC survey revealed that wealthy Malaysians and Indians also owned property in Australia - 26 percent, 18 percent respectively, along with investors from several other Asian nations.
Strategies for investing in this market
Well known for his creative real estate strategies, Mr Otton is currently sharing, at no-charge, his Power Property Profits Pack, which he believes will inspire even those Aussies without a deposit for a home loan.
"In an environment where locals wanting to buy homes are being impacted by foreign investment activity, it is important that they are made aware of non-bank-loan opportunities for getting into the market" he said.
"I'm not saying that overseas interest in Australian real estate is a bad thing, not for a minute. In fact if you have already acquired a solid property portfolio, then you may find some attractive offers coming your way. But if you are buying, or turning over properties often, then I recommend the adoption of out-side-of-the-square mindset changes.
Mr Otton's complimentary Power Property Profits Pack is available to download at creativerealestate.com.au/freepack and access to his (also no-charge) podcast series is at CreativeRealEstate.com.au.
About Rick Otton (Australian Releases)
For over 20 years property millionaire Rick Otton has built an impressive real estate portfolio using innovative strategies that he has developed - strategies in which transactions are made without the need for traditional bank-type loans. He constantly refines his techniques as he buys and sells properties through his We Buy Houses business which operates in Australia, New Zealand and the UK.
A gifted speaker and educator, Mr Otton conducts regular one-day free seminars across Australia, which build on the the concepts he shares in his 2012 book 'How To Buy A House For A Dollar', voted by Money Magazine and Dymocks Book stores as one of the Top 10 Most Popular Finance Titles for 2013.
He regularly records and publishes iTunes podcasts via his channel Creative Real Estate.
His innovative low-risk, high-reward approach to Australian real estate investing has been featured in a variety of television programs and magazines, including Today Tonight, A Current Affair and Australian Property Investor.
To pre-register for one of Mr Otton's upcoming free Australian one-day seminars visit ReadySetBoom.com.au