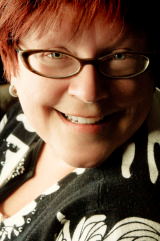 (PRWEB) March 24, 2014
Artists, who often work alone, have the challenge of learning about new business subjects, as well as keeping their personal momentum going. This is one of the reasons that All Art Licensing continuously refines and presents such detailed classes and blogs, month after month, for artists, graphic designers, cartoonists and creators of all kinds who wish to grow their business and revenue.
"I also believe that our ability to train artists in some of the most challenging business aspects of marketing and licensing, such as new business development, creating collections, contracts and negotiations, is really unique," shares J'net Smith, owner/founder of All Art Licensing. Smith, who built the Dilbert brand from its infancy as a cartoon strip to the preeminent corporate global icon, then utilized this marketing, brand-building and licensing expertise to establish All Art Licensing. This year, J'net was appointed as the Official Art & Design Blogger of Licensing Expo 2014.
All Art Licensing's Worldwide Creator's Intensive, the company's online educational component of the coaching and consulting business, offers free and affordable live and downloadable training. This spring there are four new live online classes slated, three of which are completely new and one which has been fully updated and expanded for 2014.
The courses are not promotional events, but comprehensive academic courses. All classes are designed to inspire and stimulate your desire to succeed in your goals, by providing practical and immediately useful information, explicit and expert 'from the trenches' advice, and relevant 'how to' examples.
"We have taught thousands of classes around the world, and All Art Licensing has always received fantastic reviews from the creators and professionals who have taken them!" states Smith.
Below are links to the full schedule of live classes that run through May 2014.
Ask J'net Q&A
Wednesday, March 26th, 2014 – 12 noon to 1 p.m. PDT/3 p.m. – 4 p.m. EDT
Wednesday, May 14th, 2014 – 12 noon to 1 p.m. PDT/3 p.m. – 4 p.m. EDT
Price: FREE Register: HERE
These one-hour classes are 'live' phone events, where artists provide questions about art, design & character licensing and J'net provides the answers. Artists will type in their questions on the registration form, and J'net will answer as many questions as possible during the hour.
The dial-in number and access code for the class the night before the event from All Art Licensing. This is not an 800 number, so standard long distance fees will apply.
Today's PR and Promotion Essentials for Art Licensors (Emerging Artist/Beginner Level)
Special Bonus—J'net Smith of All Art Licensing will be joined by Guest Presenter, Greg Walsh of Walsh PR, who will discuss social media's role, mistakes to avoid and hot tips and trends in PR!!
Date: Wednesday April 9, 2014
Time: 12 noon - 2 p.m. PDT/3 p.m. – 5 p.m. EDT
Duration: 2 hours including Q&A
Price: $60 Register: HERE
This class is for the emerging and intermediate level art licensor, those who both have agents and are working solo. This is a comprehensive course taught by J'net that moves the art licensor from wondering how to get the word out about the brand or business to managing press and promotions (or understanding how to manage a PR agency or agent, if they handle the press).
The class will teach you how to:

Develop goals and create apress plan
Create targeted press lists
Write effective press releases
Build a press kit (and your brand)
Determine priorities within Social Media, press and promotions
PR mistakes to avoid
Plus 15 HOT press tips to turn up the HEAT!
The goal is for participants to understand the PR tactics that will gain exposure and build brand and business. This course will include more than 50 slides with guidelines and visual examples that relate to the licensing industry.
Character Licensing (Emerging Artist/Beginner Level)
Date: Wednesday May 21st, 2014
Time: 12 noon - 2 p.m. PDT/3 p.m. – 5 p.m. EDT
Duration: 2 hours including Q&A
Price: $60 Register: HERE
This course is an introduction to character licensing for cartoonists, animators and illustrators. A lot of creators ask: "What can I do with my characters?" This class will show participants practical and useful answers to this question.
In this course, J'net will explore character licensing from the beginning first steps to the first signed contract. This class will teach how to design characters to enhance their licensing potential, create exposure, leverage business opportunities, know when the work is ready to license products and choose the product categories which are best for your characters. We will also cover the most important things to watch for and avoid.
This class works well for those who are inclined to create characters, over designs J'net will help character creators how to ensure the characters will appeal to the broadest possible audience.
The PowerPoint presentation and full audio of all 2-hour classes will be made available to registrants the day after the live event.
###
J'net Smith, owner/founder of All Art Licensing, is a respected art licensing coach, educator, consultant, agent and blogger, with years of industry experience building brands and training artists on the intricacies of business. She is the Official Art & Design Blogger for the Licensing Expo 2014.
Her early career success in advertising led her to New York City where she launched new divisions for Official Airline Guides, Macmillan Publishing, VIACOM, and United Feature Syndicate taking her to more than 25 countries, while negotiating hundreds of worldwide publishing, product licensing, and television production and distribution deals. After building the Dilbert(TM) brand from its infancy to a global corporate icon, with $200 million in annual retail sales and 750 licensed products in more than 40 countries, she founded All Art Licensing. For 15 years, J'net has trained corporations and individuals on how to create a successful licensing business. With an impeccable reputation, she has consulted hundreds of artists, graphic designers, photographers, cartoonists, authors, creative companies and non-profits to maximize the power of their brands and talents. All Art Licensing provides a comprehensive resource where talented creators find the highest quality services, education and products specifically designed to start and grow a licensing business.