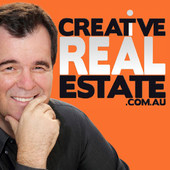 ...what I love about the deposit builder is that it's taken off because it's a contract that you can build your deposit on...
(PRWEB) March 26, 2014
Property millionaire, Rick Otton, is renowned for sharing his vast toolkit of non-conventional real estate investing strategies with people around the world. But in a recent Creative Real Estate 'Street Smart Secrets to Real Estate Wealth' podcast, Mr. Otton revealed to listeners that while they should have a diverse toolkit of techniques up their sleeves, the deposit builder is the "red hot ticket" item of the day.
"While the market is taking off, there's a great chance now for people to really build their property portfolios and maximise growth on investments," he said.
"You've got to get set up – you've got to get ready for it and set up in such a way you can afford to get into the boom, otherwise it's a lost opportunity.
"There's power in having a lot of strategies to accelerate what investors are doing, but what I love about the deposit builder is that it's taken off because it's a contract that you can build your deposit on. It's just a great little product."
Positive cash flow through smart selling
Mr. Otton made the comments in response to a Q&A he was holding with special podcast guest, Kevin Tregear.
Kevin, a Melbourne-based Otton student, shared his experiences of selling two of his property investment properties he had been "successfully losing money on for the last 10 years".
Kevin recruited a real estate agent to sell his Gold Coast property, but was dismayed to discover he would have to pay a hefty commission while not even getting the price he wanted for the house. He decided to sell his second property (in Brisbane) himself using a deposit builder strategy.
"We checked the market and put an ad on Gumtree for $455,000. Basically I was asking for $700 a week with 25 per cent of the buyer's payments going towards building their deposit over three years," Kevin said.
Using Mr. Otton's creative real estate strategies, Kevin said that he found a buyer couple who were struggling to get a bank loan due to a credit default, but who would be able to qualify for financing down the track.
He said it was a win-win situation, allowing the couple to get into the boom market now while Kevin himself ended up with a $70,000 profit margin and a positive cash flow stream.
About Rick Otton
Australian property investment specialist, Rick Otton, has been developing, sharing and teaching his innovative real estate strategies for over 20 years. As the founder and CEO of We Buy Houses, which operates in the US, UK, Australia and New Zealand he is known for introducing cutting-edge techniques that have enabled previously disenfranchised people to get out of the rental cycle and into their own homes.
His innovative low-risk, high-reward approach to Australian real estate investing has been featured in a variety of television programs and magazines, including Today Tonight, A Current Affair and Australian Property Investor. His real estate book, published in 2012, ''How To Buy A House For A Dollar', voted by Money Magazine and Dymocks Book stores as one of the Top 10 Most Popular Finance Titles for 2013.
As well as conducting free seminars, workshops and conferences in the UK and Australia, Mr. Otton regularly loads free podcasts to his iTunes channel, Creative Real Estate. In these he shares examples of real transactions, and often has his students as 'guests' who discuss the different ways they apply his teachings to their own clients.
These podcasts can be accessed, at no charge, at CreativeRealEstate.com.au.