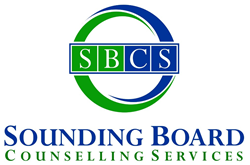 ....what is the effect of staying indoors ?
Toronto, Ontario (PRWEB) March 25, 2014
March 20, 2014 was the first day of Spring! Glad that winter is over?
Sure!
People become excited with the anticipation of warmer weather. No more severe cold. No more howling wind. No more frustrating snow. No more icy conditions. No more poor mental health.
Wait….what?
Yes….poor mental health. It's called Seasonal Affective Disorder. Seasonal Affective Disorder (SAD) is a depression that occurs in the fall and winter months. Colder temperatures, shorter days and a lack of sunlight impact how people function on a daily basis. In the winter months, people are not as physically active and typically want to stay indoors and keep warm. For many, watching a movie under a comfortable blanket can be more appealing than skiing or skating.
But what is the effect of staying indoors?
People of any age can develop Seasonal Affective Disorder. Common symptoms include feeling down, sleeping too much, feeling unmotivated, weight gain, irritability, difficulty concentrating and a decrease in physical activity. In extreme cases, people can even have thoughts of suicide.
Seasonal Affective Disorder increases in populations who live farther away from the equator. According to Psychology Today, "Seasonal affective disorder is estimated to affect 10 million Americans. Another 10 percent to 20 percent may have mild SAD." (http://www.psychologytoday.com/conditions/seasonal-affective-disorder). According to the Canadian Mental Health Association, "Research in Ontario suggests that between 2% and 3% of the general population may have SAD. Another 15% have a less severe experience described as the winter blues." (http://www.cmha.ca/mental_health/seasonal-affective-disorder-sad/).
Here are some of the best methods for treating Seasonal Affective Disorder:

Awareness - Understand that SAD can affect anyone. Being aware will result in making wiser lifestyle choices during the winter months.
Natural Light (or a light box) - Try to get outside more frequently or consider phototherapy. Phototherapy consists of "light boxes" in which people are exposed to light on a daily basis. Over time, this can cause a chemical change in the brain resulting in a better mood, improved sleep patterns and increased motivation. Consulting a doctor is recommended when considering this approach.
Physical Activity - Get involved in winter sports, hobbies, pastimes or other interests. This can be an effective outlet to burn some energy during the long winter months.
Be Social - Stay in touch with friends, family or others you care about. It is important to ignore any temporary feelings of fatigue or low motivation and follow through with social commitments. Many people become resilient in the company of others.
While other conventional approaches such as psychotherapy and medication could be beneficial, the above methods are easy to implement and will help minimize the subtle yet demanding symptoms of Seasonal Affective Disorder.
Thomson Scarlett is a Psychotherapist who has been treating individuals and couples for the past six years in private practice. Thomson is the founder of Sounding Board Counselling Services which provides affordable counselling for individuals and couples in the Hamilton and Toronto area. Sounding Board therapists use humanistic and cognitive behavioural approaches and address such areas as low self esteem, depression, anxiety, communication skills and anger management. Visit Sounding Board Counselling Services online at: http://www.soundingboardonline.com.