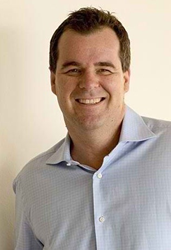 Demand will continue to grow so diligence in finding opportunities is required.
(PRWEB) March 27, 2014
Along with rising complaints of noise associated with Crossrail construction has come the rise of housing prices. "Houses for sale in London within a mile of the Crossrail have seen increases of 21 percent in comparison to 13 percent throughout other locations in England," says Real estate strategist, Rick Otton. Property for sale within 500 metres have risen by 23 percent.
Crossrail is adding 38 new stations that will be considered high capacity and assists a growing number of Londoners travel more efficiently to and from work. The new routes will link 21 km of new tunnels in central London from Maidenhead and Heathrow in the west, to Sure and Abbey Wood in the east.
The purpose of the addition is to allow more people to reach the key business districts of London in well under an hour.
"This means 1.5 million people will be looking at shorter travel times to and from work from a whole new selection of desirable neighbourhoods," says Mr. Otton. "There will be a number of opportunities for real estate investors to take advantage of properties potentially selling due to noise complaints as well as commercial properties that are seeing a temporary lull in business due to construction."
Although housing transactions and prices are already on the rise there are still ample opportunities to acquire what will soon be prime real estate at a good price. "I would say the areas in most high demand will be those within close proximity of Stations that are located both east and west of central London. These areas will see great improvements to travel time and therefore will see higher demand once the stations are completed in 2019," advises Mr. Otton.
Obviously those areas closest to central London are where properties are selling faster and will also be the ones that are in highest demand. However even Maidenhead is seeing an increase in activity despite the fact it is the last stop on the line.
Even more intriguing Mr. Otton says is the rise in demand in relation to the average cost of housing prices. "Now is the time to strike as we are seeing housing prices within proximity to Crossrail stations rise by only 17 percent compared to the London average of 26 percent," says Mr. Otton.
"Demand will continue to grow so diligence in finding opportunities is required. You have to consider both the cost of houses and that the demand has more than doubled in these areas. The London average since 2009 has risen 52 percent compared to areas within 500 metres of Crossrail improvements of 116 percent."
One in five new home sales since 2009 have been within the Crossrail improvement area with over 2,000 sold in Canary Wharf alone. That is actually a quarter of sales in the overall Crossrail improvement route. Hotspots to keep an eye on include:

Paddington
Tottenham Court Road
Bond Street
Farringdon
Liverpool Street
Whitechapel
Canary Wharf
"With new neighbourhoods suddenly seeing a viable connection to and from Central London, property in these areas will only continue to grow in demand as well as in value," says Mr. Otton. "Development will also continue to add new life and regeneration into these areas offering opportunity for growth and an impressive return on investment by 2019."
For those looking for innovative ways of getting on board the current property boom, Mr Otton has, as a complimentary download, a Power Property Profits Pack at his website RickOtton.co.uk/freepack.
About Rick Otton
Rick Otton is a property investment professional who, over the last 23 years, has introduced innovative real estate strategies to the UK, Australian and the United States. His creative 'low-risk, high-reward' approach to buying and selling houses is exemplified in his own business, We Buy Houses.
This year marks the 10-year anniversary of Mr Otton introducing his strategies to the UK, and the 5 year anniversary of his innovative 'Buy A House For A Pound' process – one that attempted to be emulated by others. His constant process of strategy refinement, and adapting to the ever-changing real estate market, continues to place him at the forefront of property investment education.
In 2012 Rick Otton published his Australian book 'How To Buy A House For A Dollar' which was named in the list of Top 10 Most Popular Finance Titles for 2013. A UK version is on the drawing board for publication in 2014.
Mr Otton freely shares insights into his non-bank-loan strategies that have allowed everyday UK men and women to beat the rental cycle and have their own homes. He coaches others on how to build profitable businesses by facilitating transactions that focus on the needs of potential buyers and motivated sellers.
Access his free downloadable Power Property Profits Pack at RickOtton.co.uk/freepack. Phone enquiries in the UK are welcome on 0207 000 1027.