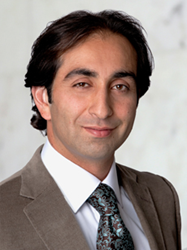 The major salivary glands are the parotid, submandibular, and sublingual glands.
Beverly Hills, CA (PRWEB) March 25, 2014
Dr. Babak Larian of the CENTER for Advanced Parotid Surgery in Beverly Hills today discussed the best ways to address salivary gland disorders, since long-term dry mouth requires medical treatment. While it's normal to experience dry mouth occasionally, people who experience frequent dry mouth should be examined by an expert who can assess the situation.
"The major salivary glands are the parotid, submandibular, and sublingual glands," Dr. Larian said. "There are a number of conditions that can affect any of the salivary glands. Long-term dry mouth may be caused by Sjogren's Syndrome, an autoimmune disease that can lead to the enlargement and low functioning of the salivary glands. The condition involves immune cells attacking the salivary glands."
It's important to know about parotid gland anatomy because your mouth affects the functionality of other parts of your body. When our salivary glands are not functioning properly, we can experience a variety of problems.
"The salivary glands keep the mouth healthy and aid in the digestive process," Dr. Larian explained. "Saliva contains amylase, an enzyme that digests starches to initiate the process of digesting food, and it also serves as a lubricant that guides chewed food through the digestive tract."
The parotid glands are located in front and beneath the ear. The submandibular glands are found on both sides of the face, just under the jaw towards the back of the mouth. This gland produces roughly 70% of the saliva in our mouths. The submandibular duct (also called Warhtin's duct) is at the floor of the mouth under the front of the tongue. Sublingual glands reside beneath the tongue and supply saliva to the floor of the mouth.
"The parotid glands are in an extremely delicate area of your face and many factors need to be taken into consideration when diagnosing your specific condition and evaluating the appropriate treatment options," Dr. Larian said. "Since the facial nerve runs through the parotid glands, minimally invasive parotidectomy is a revolutionary surgical procedure that helps preserve the facial nerve so that a patient does not suffer from facial paralysis."
World-renowned parotid gland surgeon, Babak Larian, MD, FACS, is a graduate of the highly regarded U.C. Irvine School of Medicine and has completed a six-year residency program in Otolaryngology and Head & Neck Surgery at UCLA. As the Director of the Center for Advanced Parotid Surgery in Los Angeles, Dr. Larian and his team of experts are responsible for the performance of cutting-edge minimally invasive salivary gland surgeries. Dr. Larian aims to provide his patients with the best possible care and surgical outcomes 100% of the time.