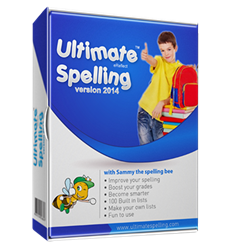 ... the opportunity to talk with a native speaker should be regarded as a fun and constructive way to practice speaking and vocabulary skills.
New York City, NY (PRWEB) March 31, 2014
Richard Graham, CEO of GenkiEnglish.com, offers advice to non-native English speakers and shares his secret on how to overcome their fear of conducting a conversation with a native speaker of the English language. As Graham explains in his Ultimate Spelling™ guest blog post, the longer a person waits to reply to a question during a conversation with a native English speaker, the more likely their body is to sabotage their verbal output.
Just as in the dating environment, the 3-second rule applies to all conversations and speech. Participating in a conversation with a native speaker can be an intimidating experience for the non-native speaker. However, if a person begins to respond or speak within three seconds of being asked a question, then they will be less likely to succumb to fear or vocal paralysis. Waiting to respond only raises the risk of remaining reluctant to speak. According to Graham, the 3-second rule prompts a person to start talking and helps them avoid feeling self-conscious about their accent, or fearful that they haven't completely understood what the other person said.
Richard Graham reveals that verbalizing even a single word, like "hello" or "well," is sufficient for calming the speaker's nerves. By cutting out the time a person starts to second-guess themselves, this method prevents the speaker from panicking, and allows that person to continue the conversation more easily. Simply put, the speaker's body and brain are not given the time to feel the stress of hesitation.
eReflect finds Graham's approach an interesting and worthwhile method for demolishing the fear of talking with a native speaker for the first time. By swiftly answering a person's inquiry, even with a placeholder word or phrase like a simple "Hello" or "Hmm, let's see," the non-native speaker allows themselves the time to think of how to formulate a more complete sentence. Conversations shouldn't intimidate even beginning ESL speakers, notes eReflect. On the contrary, the opportunity to talk with a native speaker should be regarded as a fun and constructive way to practice speaking and vocabulary skills. eReflect reminds people of another trick that helps to eradicate speaking nerves: it's easier to pronounce the word "believe" than to learn how to spell it, and in conversation what's important is the meaning of the sentence. This means that rather than worrying about whether to apply the "i before e" rule to a specific word, ESL students can relax and enjoy speaking with their conversation partner, even if they aren't fluent in English yet.
***********
For more information about how Ultimate Spelling software can improve spelling performance for you and your family, please visit the official website at http://www.ultimatespelling.com.
About Ultimate Spelling™
Ultimate Spelling provides a modern and easy to use spelling software that has been designed with one goal in mind – making children want to learn.
It is a fast and easy way to master even the most complicated spelling, without the need to write long lists or complete boring tests.
In fact, Ultimate Spelling provides more than just spelling help. It is a complete educational resource that boosts all level of a child's literacy.
Containing a personal computer tutor, Ultimate Spelling is the most realistic step-by-step guide to flawless spelling ability.