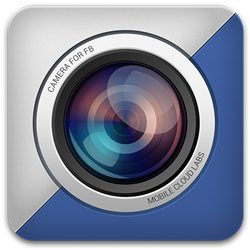 We are delighted to be able to show the world what Belynk can do...
London (PRWEB) March 25, 2014
Mobile Cloud Labs Plc., developers of high-quality applications for smartphones, handheld devices, and portable computers, has been approached by NewsWatch TV to feature Belynk, Mobile Cloud Lab's one-step photo solution for Facebook, on the AppWatch syndicated television program. The video demonstration is currently scheduled to air on March 27th on the History Channel at 6:00-6:30am EST and Bio Channel at 7:00-7:30am EST with an additional airing on ION Network in April. The segment will air at minimum an additional 300 times across these channels.
AppWatch will be profiling the newest features of Belynk in a broadcast review segment. Mobile Cloud Lab's Belynk app delivers fast and easy posting of Facebook photos and videos from an Android smartphone with a single touch. The broadcast will include a demonstration of how fast and easy it is to capture a high-resolution photo or video image and share it with your Facebook friends.
The AppWatch television segment is scheduled to air in all top 20 markets in the US and over 200 markets nationwide. NewsWatch's distribution includes the History Channel, the Biography Channel, Ion Network, DirectTV, and Dish Network, as well as independent broadcast and social media outlets. NewsWatch reaches an estimated 264 million households in over 200 markets.
"We are delighted to be able to show the world what Belynk can do for Facebook users with a spot on AppWatch," said Richard Sylvester, CEO of Mobile Cloud Labs Plc. "The mobile app market is highly competitive and there are hundreds of smartphone solutions vying for public attention. It's a rare opportunity for us to step away from the crowd with a televised demonstration of Belynk. Not only do we expect to see more consumers downloading from Google Play following the broadcast, we expect to bring a lot of attention to the company Mobile Cloud Labs itself."
Along with the TV airing a social media campaign will be released promoting Belynk across Facebook, Twitter and Youtube. The combination of this marketing effort is expected to bring a lot of attention to both the Belynk app and Mobile Cloud Labs Plc.
NewsWatch TV also will demonstrate other key features, including how Belynk lets you manage photos and videos from your phone, create and manage photo albums, manage privacy settings, and much more. Belynk also takes full advantage of all the Android's built-in camera features, including normal camera mode, burst camera mode for action photography, and high-definition video.
Belynk is available for Android portable devices from the Google Play store. Belynk supports any mobile device running Android version 2.3.3 or later. Since more than one third of Android users are still using the older Android 2.3.3 operating system, Belynk users can be assured that the app will migrate with them when they upgrade their smartphone. Mobile Cloud Labs also notes that a future iOS release of Belynk is under development along with the integration of Twitter.
For more information you can visit Mobile Cloud Labs at http://www.MobileCloudLabs.com
For more information about NewsWatch TV you can visit them at http://www.NewsWatchTv.com
To download the Belynk app go to Google Play and get it here.
About Mobile Cloud Labs Plc
Mobile Cloud Labs are developers and marketers of high-quality applications for smartphones, tablet computers, and laptops with offices in England and the United States. The company is currently developing new location-based applications booming mobile advertising market, delivering messages with pinpoint accuracy to open up new marketing and point-of-sale strategies. The company is also developing new smartphone users to help them get more from their mobile social media experience.