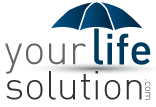 In the illustration attached, it shows that a healthy 25 year-old can easily amass a near $5,000,000 fund by age 70 after contributing less than $500,000 over the course of the contract.
Chicago, IL (PRWEB) March 25, 2014
YourLifeSolution.com, a service which offers online life insurance quotes, has just published an example illustration of just how much compound value an indexed universal life insurance policy can accumulate throughout an insured's life. The purpose of doing this is to educate consumers on how they can cultivate a noteworthy tax-free retirement income by utilizing indexed universal life insurance. According to YourLifeSolution.com, indexed universal life insurance is a financial product which when structured properly guarantees a 0% loss, while simulataneously crediting gains within the S&P 500 index up to 13.5%.
The illustration attached to this release shows the prospective gains that can be produced on a healthy 25 year-old applicant. "It's really amazing to see in black-and-white just how much value can be accumulated in these products. The account gains value via the S&P 500 and it's guaranteed to never lose value which allows a consumer to benefit from compound interest without the downside risk of traditional investing. These funds can then be borrowed years later at 0% interest which is exceptional since loans are not taxed as income," said Eric Smith, the founder of YourLifeSolution.com
Consumers interested in indexed universal life insurance can learn more about it here. Those interested in instant online life insurance quotes can view them at YourLifeSolution.com, or get information by phone at 888.374.2764.