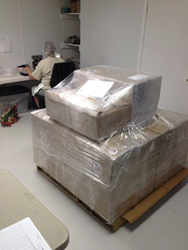 Because of the UK expansion, Pirate Jonny's is now able to streamline its operations to supply corporate retail stores who want a high quality gourmet product.
Clearwater, FL (PRWEB) March 31, 2014
Pirate Jonny's Caribbean BBQ Rubs, Seasonings and Sauces started in 2010 with only 2 flavors and has grown to 10 flavors of rubs and seasonings and 4 sauces. Its multicultural flavors cross the Caribbean and further into Cajun country. In 2011, Pirate Jonny's submitted 1 of the 2 flavors for a national award and won 2nd place. Since then, it has won many more awards locally and nationally including the Hot Pepper Awards, the National BBQ Association and the well recognized Scovie Awards in which 3 additional awards were captured.
With this new distributorship, Pirate Jonny's has expanded its manufacturing facility and now has the capabilities to produce its quality products much more efficiently. This Florida company is also prepared to supply its products to corporate retail stores wanting a high quality gourmet seasoning that is MSG, Gluten free as well as being low sodium. The seasoning blends also give the consumer the ability to have delicious, easy to create dishes with little preparation needed.
Pirate Jonny's is available in some retail stores listed on piratejonnys.com and recipes are always available.