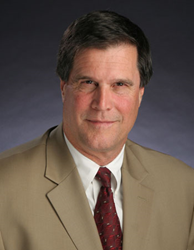 Transfer ownership or title of Florida Timeshares by deed for divorce, marriage, trusts, gifts, joint tenants and trustees.
Irvine, CA (PRWEB) March 27, 2014
Owners of Florida timeshares have life events that require a legal ownership change of the timeshare. Those events are creating a trust, adding a spouse due to marriage, removing a former spouse due to divorce, and gifting. This Tip Sheet by Mark W. Bidwell explains how to change legal ownership by deed.
A deed is a piece of paper 8 ½ by 11 inches. The deed is signed by the current owner to transfer ownership to a new owner. Deeds recorded in Florida require the current owner's signature to be both notarized and witnessed by two individuals. One of the witnesses may be a notary. The deed is recorded with the County where the timeshare is physically located. A copy of the recorded deed must then be provided to the resort company to update their records.
Timeshares are often overlooked in funding of trusts. Often a trust is created. But if the timeshare title is not transferred into the trust, the timeshare will have to go through probate court upon the death of the owner. A deed transferring ownership from the individual to the individual as Trustee of the trust avoids probate.
Some timeshare owners decide, as an alternative to creating a trust, to add a child or relative as a Joint Tenant owner to the timeshare. In joint tenancy the deceased owner's interest disappears by operation of law. The surviving Joint Tenant then becomes the sole owner.
In divorces and dissolution of marriage, a Florida timeshare will be awarded to one spouse. However, until the non-owning spouse is removed from the title as owner, he or she remains liable for property taxes and maintenance fees and has legal access to the timeshare. To remove a former spouse, the former spouse must sign a deed conveying his or her interest to the owning spouse. This deed is often referred to as an Inter-Spousal Deed.
Another scenario involves when a timeshare owner gets married and wishes to add the new spouse as an additional owner of the timeshare. To add the spouse, a deed must also be prepared, signed by the owning spouse and then recorded with the appropriate County.
Sometimes timeshare owners no longer wish to own their timeshare. Often they cannot use the timeshare and cannot afford the ongoing maintenance fees. Timeshares can be difficult to sell. But people still want them. One solution is to gift the timeshare. The timeshare can be easily gifted from the current owner to someone else by a quit claim deed. Again, once the deed is recorded with the County, a copy of the recorded deed must be provided to the resort company or the former owner will continue to be billed.
In this case, little or no money is exchanged so warrant of title, warrant of amount of debt outstanding, escrow and title insurance may not be needed and most costs can be avoided. Quit claim deeds convey ownership "as is."
This press release is provided by Mark W. Bidwell.Mark W. Bidwel l markets through website http://www.deedandrecord.com. Email is Mark(at)DeedandRecord(dot)com. Phone is 949-474-0961. Address is 18831 Von Karman Avenue, Suite 270, Irvine, California 92612