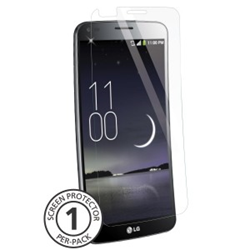 Lehi, UT (PRWEB) March 25, 2014
BodyGuardz, provider of leading device protection products and consumer electronics accessories, has announced ScreenGuardz Pure® Flex Premium Glass Screen Protector's availability for LG's curved smartphone, G Flex, at AT&T stores nationwide. The new Pure Flex is designed from thinner glass coating to cover G Flex's unique and curved design without compromising the strength and the quality of Pure.
With the addition of LG G Flex, Pure is now available for 19 devices in the market. The expanding Pure Eco-System also includes iPhone 5/5s, iPhone 4/4S, iPad 2/3/4, iPad mini, iPad mini w/Retina, Galaxy S4, Galaxy S4 Active, Galaxy S III, iPhone 5c, iPad Air, Nexus 5 & 7, and Galaxy Note 2 & 3.
"Adapting to groundbreaking and ever-developing technology is essential for us," said Kirk Feller, President and CEO of BodyGuardz. "Our expanding Pure Eco-System includes protecting more than one million devices as more people continue to switch to glass protection. We will continue offering cutting edge products as we seek to stay ahead of emerging trends in technology and respond to the growing consumer requests for superior screen protection."
Pure works with BodyGuardz's very own Link and Covert cases, in addition to a wide range of cases and films as listed here. Tried, tested, proven with more than a million sold, Pure is an exemplary product, imitated by many.
ScreenGuardz® Pure™ Flex Glass Protector Advantages:
● Protection – 9H+ surface hardness offers superior durability and scratch prevention, as well as shock, heat and chemical resistance
● Clarity – Crystal clear resolution and optical clarity far exceeds that of ordinary protectors
● Appearance – A smudge-resistant coating prevents fingerprints and facilitates cleaning
● Functionality – A thin .3mm thickness allows for greater touch sensitivity and exceptional form factor
● Ease of Use – A special adhesive makes application and removal a snap
● Safety – Anti-shatter glass minimizes risk of injury if the glass is broken
● Advantage Program – Eligible for lifetime replacements
About BodyGuardz
BodyGuardz, founded in 2002, is committed to offering top-quality products and services. The company prides itself in providing products, service and delivery that customers notice is a step above the rest. BodyGuardz includes UltraTough clear skins full-body films available for hundreds of devices; ScreenGuardz, screen protectors available in multiple film types including the industry leading ScreenGuardz Pure; armor, which are custom-cut protectors featuring designs for device personalization; Cases for a variety of smartphones and tablets; Earjax premium earbuds; Earjax Echo Wireless Bluetooth Speaker and more. For more information, visit: bodyguardz.com/company.