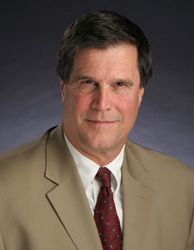 Florida timeshare transfers for divorce and marriage
Irvine, CA (PRWEB) March 31, 2014
In divorce, assets are divided and one spouse is awarded the Florida timeshare. In marriage, one spouse wants to add his or her spouse as owner. This Tip Sheet by Mark W. Bidwell explains how to add or remove a spouse as owner of a Florida timeshare.
Until a former spouse is removed from title as the owner of a Florida timeshare, he or she is still responsible for the maintenance fees and property taxes. The former spouse will also continue to have access to the timeshare. Removal of an owner is done by deed.
A deed is a standard size paper formatted to meet the requirements of Florida Statute. The former spouse grants or conveys his or her interest to the owning spouse on the deed. The former spouse is the only signer. The signature must be both witnessed and notarized.
The signed deed is provided to the Court Clerk in the County where the timeshare is physically located. The Clerk copies and records the deed to make the deed part of the public record of owners of real property in that county. The recorded deed is then returned to the current owner.
A copy of the recorded deed must be provided by the owner to the vacation resort company so that they can update their records. Until the resort company receives that copy, they will continue to hold both spouses responsible. Each resort company charges a fee for the service of updating their records and the cost for this varies from resort to resort.
Newlyweds often want to add each other on title as owners of real property. The owning spouse signs a deed adding the new spouse as owner. Again, the deed is recorded with the appropriate county and a copy of the recorded deed must be provided to the vacation resort company for their records.
This press release is provided by Mark W Bidwell. Mark W. Bidwell markets through website http://www.deedandrecord.com. Email is Mark(at)DeedandRecord(dot)com. Phone is 949-474-0961. Address is 18831 Von Karman Avenue, Suite 270, Irvine, California 92612