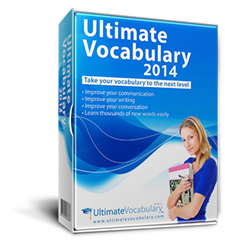 Teachers have a difficult task as it is, with their responsibility for educating and inspiring young people to become knowledgeable and competent citizens.
New York City, NY (PRWEB) April 04, 2014
Teachers have a difficult task as it is, with their responsibility for educating and inspiring young people to become knowledgeable and competent citizens. According to Chad Manis, regulations like the Value Added Measurement (VAM) system place even more burdens on an already strained public education system. In a recent post on eReflect's Ultimate Vocabulary blog, Manis discusses the problems the VAM data introduces for already overwhelmed and under-appreciated public school teachers.
The VAM system was recently endorsed and released by the state of Florida. New York and Ohio have already implemented this data distribution measurement and applied it to teacher performance, making it associated directly to student performance and test scores. However, notes Manis, judging teachers' effectiveness based on a one-time test score of a student cannot possibly be an accurate representation of either the student's actual skills or of the teacher's effort and time invested in that student. A teacher might do everything she can working on improving vocabulary with an underperforming student, but if the student is not willing to study on their own, the teacher's efforts may be in vain. With the VAM method, such a student's performance can actually harm the teacher's promotion prospects.
According to Chad Manis's post, the VAM system incorrectly assumes that the teacher is the only factor that affects a student's performance. It fails to take into account student abilities and potentials, and overlooks technologies and other resources available. What's more, says Manis, it completely overlooks the student's family circumstances and problems.
Although VAM is a practice that purportedly seeks to acknowledge a teacher's work in shaping the future of younger generations, this method is the wrong basis by which to evaluate teachers, Manis concludes. The VAM can be inaccurate in many cases where factors entirely unrelated to the teacher - for example, the economic situation of a family or a student's individual learning difficulties - are not taken into account.
Manis also notes that the VAM method doesn't treat students fairly, either. A student may make significant progress during the school year in their vocabulary skills or spelling performance, for instance, but do badly on the end-of-year exam being used for the evaluation. For all of these reasons, states Manis, the VAM system should be considered to be both inaccurate and counterintuitive as a teacher evaluation process. In his attempt to point out the absurdity and dangers of VAM implementation, he suggests that if an administration chooses to apply these benchmarks and criteria, then a corresponding VAM should be enforced for politicians and even parents.
***********
For more information on how you can benefit from Ultimate Vocabulary, please visit its official website, http://www.ultimatevocabulary.com.
About Ultimate Vocabulary™
Ultimate Vocabulary provides a proven and powerful platform, built to improve anyone's vocabulary.
The interactive self-improvement system provides more learning tools than any other program on the market, as well as more information on words.
The Ultimate Vocabulary software provides each and every user with a personal computer tutor. Providing a step-by-step guide to learning a powerful vocabulary, Ultimate Vocabulary is the learning tool everyone can benefit from.
Of course, the software is also backed by eReflect's iron-clad money back guarantee.