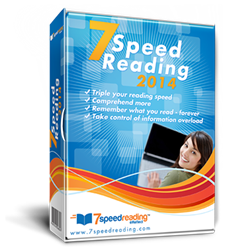 Gendered children's books reinforce the culture of bullying, putting any child that doesn't abide by these unwritten gender rules at risk.
New York City, NY (PRWEB) April 09, 2014
The "Let Toys Be Toys" campaign initiative has recently launched a similar campaign in the field of publication, called "Let Books Be Books." The group behind the effort criticizes the children's book publishing industry for dividing books into separate "for girls" and "for boys" categories. So far, the campaign has received overwhelming support from the general public, with a large number signing the petition to remove the gender stereotyping from children's literature. eReflect expressed today the company's support for establishing a gender-blind children's publishing environment, where girls can read astronomy books and boys can doodle flowers in paint-by-number books.
The "Let Books Be Books" campaign sees children's publishing as wrongly biasing young children towards an artificial standard of what is normal and expected of each gender. Gendered children's books reinforce the culture of bullying, putting any child that doesn't abide by these unwritten gender rules at risk. eReflect believes children are born with no assumptions as to what's "right" for each gender, but that these assumptions are imposed by society and the culture children are immersed in. Major publishing houses have already taken action in discontinuing book titles that are needlessly gender-specific, contributing to the enforcement of a gender-blind children's publishing environment that accepts and endorses each child's reading preferences, whatever those are.
The campaign seeks to solidify the viewpoint that a child's interests are not as narrow as coloring and reading books suggest. Children have more diverse interests and if a boy wants to read about butterflies and fairy princesses, or a girl dreams of befriending aliens and robots, that shouldn't be seen as odd. The campaign managers and their supporters assert that gender classification of books sets artificial boundaries in a child's mind, which can be harmful and repressive for children not fitting the stereotypical baby boy/baby girl archetype.
eReflect believes that a book should help to entertain, to inform, and to improve reading skills, and not predispose children towards a particular gender role. The campaign is waging an ongoing battle against entrenched gender practices in publishing, but it has seen some victories already. Hopefully, one day every children's reading book will be gender-neutral.
************
For more information about the benefits of using 7 Speed Reading, please visit the official website at http://www.7speedreading.com.
About 7 Speed Reading™
7 Speed Reading is the only modern speed reading software that uses the latest technology to produce superior results.
The software provides its users with a new way to master speed reading that guarantees three times the reading speed along with improved memory and comprehension.
The software is poised as the most comprehensive speed reading system anywhere. It contains seven learning strategies, fifteen software activities, video training, advanced tracking capabilities and many more exciting features.