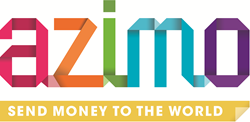 (PRWEB UK) 26 March 2014
Azimo, the online international money transfer service, has today made its low-cost service available to another 15 European countries.
The move more than quadruples the number of markets that now have access to Azimo's revolutionary money transfer service, making it available across 19 countries in total.
The launches, which include France, Italy, the Netherlands, Spain and Portugal, follow successful fast-growing operations in the UK, Ireland and Germany and the launch in Austria earlier this year.
Azimo gives consumers a simple and cost-effective solution to sending money to 195 countries either to a bank account or to over 150,000 cash pick-up points around the world. It is available in 12 languages.
The expansion more than doubles Azimo's reach, making the low-cost international money transfer service available to an additional 185 million customers across Europe.
A total of 335 million potential customers now have the ability to send cash across borders to seven billion possible recipients, in many cases in less than a minute.
With the 15 new countries Azimo has increased the number of transaction corridors it operates, boosting its global routes for remittances from 750 to over 3,700.
Azimo founder and CEO, Michael Kent, said: "This is a significant milestone for Azimo – for the last two years we have been operating very successfully across the UK, Ireland, Austria and Germany, but our vision has always been global. We know there is huge demand for an affordable and easy way to transfer money between European countries, and also from Europe to the rest of the world, and now Azimo's service can meet the demand.
"Our aim is to disrupt the remittance markets across Europe and further afield – we offer rates up to 85 per cent cheaper than many of the banking and money transfer industry fat cats, and coupled with our commitment to providing a fast and efficient service to our customers, I'm confident we will continue to see consumers switching to Azimo in ever greater numbers," continued Kent.
The Azimo service is accessible by smartphone, tablet or desktop and can even be accessed through Facebook. Money can be sent direct to a bank account, via a courier or to a cash pick-up service.
-Ends-
Notes to editors
The 15 new markets launched are:
Belgium, Cyprus, Estonia, Finland, France, Greece, Italy, Latvia, Luxembourg, Malta, Netherlands, Portugal, Slovakia, Slovenia and Spain.
Press Contact
Rooster PR
Email: TeamAzimo(at)Rooster(dot)co(dot)uk
Phone: +44 (0) 20 3440 8930
About Azimo
Azimo is a UK-based start-up which is changing the way people transfer money. Honest, transparent and social, it's the cheapest and easiest way to send money to 195 countries across the world, from your smartphone, tablet or desktop and even through Facebook.
Azimo is challenging the big boys of the money transfer market; with rates up to 85 per cent cheaper and a hard-working team who believe in providing the best customer service, Azimo has created a better way to send money between countries.
Committed to ethical trading, by lowering the cost of transferring cash overseas Azimo is having an impact on some of the poorest parts of the world. In addition, the online transfer service has committed to donating up to 10% of its profits to charities that work to support the poorest in society.
Founded by Michael Kent, Ricky Knox, and Marek Wawro in 2012, Azimo is a UK-based FinTech start-up. The company is authorised as a Payments Institution by the UK Financial Conduct Authority and registered as a Money Transfer Business with HM Revenue and Customs.
For more information or to transfer money, go to http://www.azimo.com