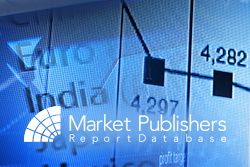 London, UK (PRWEB) March 25, 2014
Market Publishers Ltd is announced as a media partner of The 2nd Annual Nuclear Information Technology China Forum 2014 (NITF 2014). The event will take place on April 10-11, 2014, in Shanghai, China.
China has control over the largest number of nuclear new-build projects with diversified nuclear power technologies, including, among others, AP/CAP series, ACP 1000, oncoming Dragon 1 (combined by ACP1000 and ACPR 1000+), and the small modular reactor (SMR) – all drawing the nuclear world's attention. Though, safety and efficiency matters happen to be the most pressing concern.
How to enhance the nuclear power plant management informatisation? How to strengthen the integrated information system amongst the nuclear power reactor operators, EPC contractors and design institutes? How to improve the management of NPP whole life-cycle data? How to enhance the informatisation of professional management of novel nuclear projects? All these solutions are currently under development in China.
Against this background, The 2nd Annual Nuclear Information Technology China Forum 2014 (NITF 2014) is going to convene in Shanghai this April, aimed at creating a high-level and efficient communication platform and accelerating the nuclear IT development via the international collaboration. NITF 2014 is divided into three parts and its top value will stem from the high level, insightful dialogues between end-users and key vendors.
Event Details:
The 2nd Annual Nuclear Information Technology China Forum 2014
Date: Thursday 10 April 2014 – Friday 11 April 2014
Location: Shanghai, China
http://marketpublishers.com/events/2nd-annual_nuclear_information_technology_china_forum_2014.html
Main Benefits of Attending NITF 2014:

The one and only International Forum Focused on Nuclear Information Technology (IT) development
Forecast the trends of China's Nuclear IT Development
Vivid Showcases of advanced Nuclear IT applications from International Nuclear Power Giants
In-depth Nuclear Information Management System Case studies
Discussions covering the Whole Nuclear Power Plant (NPP) Life Cycle Information System management
Three Specialised Parallel Sessions Focusing Respectively on:
Nuclear Power Enterprises Information Management
NPP Project Management Information
Nuclear Equipments & Plant Design and Engineering Information Management
Top-level Dialogues Between End-users and Solution Providers
Nuclear power IT experts and leaders that have already joined NITF 2014 include CNEC5, CNNC-NPIC, CGN-CNPDC, CNI 23, CGN-CNPEC, CNNC-RINPO, CNI22, CPIPEC, SDEPCI, SNERDI, GEDI, Hainan Nuclear Power Co., Ltd., CNHXCC, SNPDRI, Ningde Nuclear Power Co., Ltd.
With more than 40 authoritative experts and 280 company leaders from over 10 countries, NITF2014 is going to be a great success, which is sure to equip you with precious insights into the nuclear IT world!
Please note that Market Publishers' registered customers are eligible for special discounts.
To register at MarketPublishers.com please visit our Registration Page.