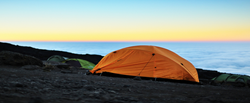 We can better fulfil a thirst for adventure if we have peace of mind. -Steven Kluk, owner.
Stanmore, Middlesex (PRWEB UK) 26 March 2014
Where? Outdoor Camping Direct, http://www.outdoorcampingdirect.co.uk/, is based in North London and offers camping gear, clothing and outdoor equipment at reduced prices. When customers visit their website next month, they will be able to access a link for International Travel and Healthcare Ltd.
Who? Outdoor Camping Direct have been meeting the country's camping needs since they were established in 2010. They offer discounts on tents, clothing, and camping accessories that are field tested, and even post blog advice from campers each week. They tailor their business around the digital shopper, providing them with everything from outdoor stoves and furniture to jackets for men, women and children.
Why? While they've had professional success selling outdoor gear for every eventuality, a personal experience led owner Steven Kluk to consider an additional safeguard. "One of our staff was diagnosed with cerebral meningitis and was seriously ill. She had to cancel a rather expensive holiday. Her initial losses were substantial, but they were recouped by her insurance. It got me thinking that insurance is something Outdoor Camping Direct should advocate for. We can better fulfill a thirst for adventure if we have peace of mind."
For more details please contact:
Melissa Porter
T: +44 (0) 7720 831416
E: melissa(at)stormbrand(dot)co(dot)uk
Note to editors

Outdoor Camping Direct is a North London based company that provides quality camping equipment, clothing and accessories for men, women and children at reduced prices. It is owned by Stormbrand, one of the UK's leading distributors and owners of UK companies including Brand Outlet Mall and Jorg Gray.
International Travel and Healthcare Ltd provides everything from health screening and claim management services, to global emergency medical assistance, repatriation, and evacuation. They are based in Kent and have been operating for nearly a decade.