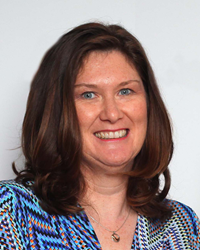 Make a problem into a solution. Market and sell your solution. That's all.
Stirling, Scotland (PRWEB UK) 1 April 2014
How many times have you thought to yourself: "I wish I could start for myself"? "I wish I had my own business and was my own boss"?
Ann-Maree Morrison did just that. Originally a Chartered Accountant, she left this career and the stressful work behind following a life-changing accident that nearly cost her her life: nothing quite like almost dying to realise what you want to do with your life!
The problem she ran into when she became a mother, and that would lead her to found Labels4Kids, was the simple but ubiquitous problem of lost property. Now that she was the mother of three young boys she became all too familiar with the problem of lost shoes, lost sports equipment and lost school blazers. The Lost and Found simply didn't do anymore.
Labels4Kids was founded 9 years ago and has been growing in customer base and international presence ever since. But how did she get to this point?
Here are Ann-Maree's top tips:
1. You have an idea and your instincts and online research say it could work? Go for it.
2. Give it at least 2 years whilst watching your spending.
3. Watch your cash flow or hire someone that can from the beginning.
4. Don't expect to be an expert in everything yourself. Hire staff earlier to give you time for strategy as well.
5. Don't be afraid to ask for help. In fact, get as much help as you can.
6. Find out about courses and training in your area.
7. Try local networking groups once and go to those that work for you for advice, not necessarily for sales.
8. See what your local government or UKTI has available in terms of courses, grants and funding to get you started.
9. See if you can find a mentor through joining the Chamber of Commerce or local government support group, or a networking group. The right mentor could fast track your success. Ann-Maree struggled to find this one.
So there you have it. Inspired? Good. Now go for it.