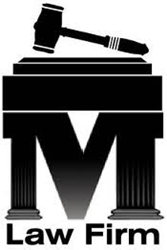 (PRWEB) March 25, 2014
CNN reported that a U.S. Airways flight crashed at Philadelphia International Airport after the pilot was forced to abort takeoff. (US Airways plane blows tire on takeoff in Philadelphia, passengers evacuated, March 14, 2014). According to the report, a tire "violently" blew out as flight 1702 was taking off. The nose gear collapsed and smoke was seen coming out of the plane.
According to the report, all 149 passengers had to quickly evacuate the plane through the emergency side doors. The report states that the flight was supposed to end up in Ft. Lauderdale, but instead it ended up on the ground in Philadelphia. According to the report, no one on the plane was seriously injured in the crash.
"It is incredibly fortunate that the pilot was able to maneuver the plane in a way so that no one was seriously injured, or worse," said Adnan Munawar, Partner at Munawar & Andrews-Santillo LLP. "While airplane accidents are rare, they are often fatal when the do occur. We will have to see what the report from the investigation concludes, but airplanes are inspected regularly so hopefully there wasn't someone who was careless in doing his or her job. Airplane safety is beyond serious and if there was a breach in protocol, it should be dealt with accordingly."
"The good news for the passengers in this case is that they were mostly able to walk away unscathed. We would need to know further information to determine if they could pursue any action against the airline, however in most plane crashes, the damage is much worse and the case for making a claim is much clearer. If you or someone you love is the victim of a plane crash, knowing what to do next can be a complete mystery, and the trauma of the accident can leave victims somewhat paralyzed. Claims involving airlines are particularly tricky and even the most experienced lawyers rely on other experts in order to piece together for the courts exactly what happened and who was to blame, so it is definitely not something you should do on your own. When you hire the right attorney, not only do you get someone who can efficiently and effectively fight for what you deserve, but you also have someone in your corner who can truly understand what you are going through and who can empathize with your needs. On top of that, consulting with a personal injury lawyer is free, and you only ever have to pay a fee if you win, so there is no risk in speaking with an attorney and finding out more," said Munawar.
If you or a loved one has suffered an injury, medical condition, or worse, as a result of an airplane accident in New York, you should contact a New York airplane accident lawyer today at 212.400.4000 to receive information about the your rights under the law and how to pursue claims for the compensation you deserve.
About Munawar & Andrews-Santillo, LLP
Personal Injury Lawyers
Workers Compensation Lawyers
Bicycle Accident Lawyers
Munawar & Andrews-Santillo, LLP ("MLawfirm") is a Personal Injury Law Firm in New York City. Our team of highly qualified and skilled attorneys handles and represents clients in a wide range of legal areas including: Car/Auto Accidents, Bike Accidents, Truck Accidents, Construction Accidents, Workers Compensation, Medical Malpractice and No-Fault Collection/Litigation/Arbitration or Accidents. If you need legal help feel free to contact our attorneys. We are available 24 hours a day, 7 days a week, 365 days a year to our clients. Because Insurance companies have their attorneys, adjusters and representatives well trained to defend, delay and frustrate your right to recover full and adequate compensation and damages. One of our greatest strengths is that we are Trial Lawyers. That means we prepare client's case as if it is going to court and we use tireless effort to secure the best possible results for them. At Munawar & Andrews-Santillo LLP, a preeminent New York law firms, no case is too large or too small. Our attorneys treat all clients with the respect and dignity they deserve. Our law firm and attorneys work hard to deliver the very best results to all of our clients. Do you have a legal issue? Do not hesitate to call for free consultation at (212)-400-4000.
"Lawyer Advertising"
"Prior results do not guarantee a similar outcome."
"Content of the press release is not intended to provide legal or other advice or to create an attorney-client relationship."