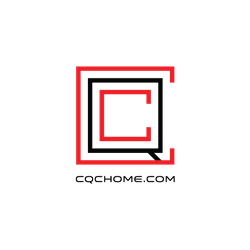 Turning Ordinary Extraordinary!
Durham, NC (PRWEB) March 27, 2014
From Orphan to Owner! Kenneth Combs built Custom Quality Carpentry LLC, a customer service oriented remodeling business serving the home improvement needs of the Triangle. At age 12 Ken made an internal commitment to build a quality life for himself. Although the path was vague at times, he promised himself that his life would not follow the path of other kids from the ghetto living in an orphanage. He would be different than many friends there who have since died or gone to jail. He created a mental picture of who he wanted to be: financially secure, lawful, and respected.
Growing up with dysfunctional role models who could not hold jobs nor provide emotional and financial stability; 9 years in an orphanage, helplessness born of extreme poverty. Growing up, with no advocates, he was surrounded by failure and depression. He was just "one more orphan" and he resented the assumption that he would be a "future failure." Earning "lawful" money was the solution and he figured out how to do that: Work hard and smart, be fearless and build a team with like values. Custom Quality Carpentry was born.
CQC first grew through word of mouth and staff were added as needed. He was committed to hiring only local people with a desire to better themselves – He wanted CQC to be an example of what you can achieve in spite of huge obstacles. He offered a fair wage, OJT and a chance to share in his success. "If they have the desire to grow, they are given a chance and chance can build champions."
Expanding the business from a "mom and pop" Durham neighborhood operation to that of a corporation grounded in integrity and quality service, meant raising capital and public awareness, hiring more people and learning to trust and delegate responsibility.
Opportunities for more lucrative projects were just beyond reach; he didn't have the capital or manpower to go after them and CQC lacked visibility to a broader range of clients. He risked losing growth momentum. He had to identify or create the resources he needed. He lacked a project manager and searched for months to find the right person – He found Michael Hayes and forged a vital, trusting partnership.
Lacking capital, he bartered for services; flipped cars, boats, tools, equipment and houses to save money to finance multiple work crews. Utilizing signage, web aggregators, advertising and referrals, CQC expanded its target base to include $100K condos to multi-million dollar homes. Business and client relationships were built on his core values of integrity and respect. CQC adapted a holistic approach to home-care and remained as interested in preventive maintenance as in major renovation. CQC offers its clients an on-line Total Home Care system.
CQC has moved from a one man operation to 10 crews of skilled and semi-skilled personnel. Their marketplace encompasses the entire RTP area and south to Wilmington. Their visibility in the community allowed them to sponsor a successful event on behalf of a client stricken with ALS. CQC has already planned another Poker Benefit to help a local man suffering with a kidney disease on May 16th, and they will continue to give back to the community and help those in need. Revenue has exceeded their near term expectations by 100% and they have purchased their first 3000 sq. foot commercial site in Durham. This new showroom and office will be a hub for community support, job growth, and local improvement.