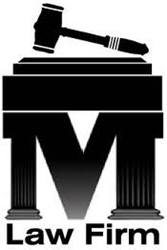 (PRWEB) March 28, 2014
An MTA Metro-North Railroad employee was killed on March 10 after being struck by a train in Manhattan, according to ABC News. (Metro North Worker Fatally Struck by Train in New York City, March 10, 2014). According to the report, the worker had been working on the tracks at Park Avenue and East 106th Street when he was hit by the train around 12:54 in the morning.
According to the report, the train was operating on the Hudson Line, and had left Grand Central Terminal at 12:47 a.m. and was headed for Poughkeepsie. According to the report, all 50 passengers on board were reported safe and were transferred to another train less than two hours later.
According to the report, the National Transportation Safety Board is sending a team of three investigators to determine the cause of the accident, though no further details had been released.
"This is a truly horrific accident and our hearts go out to Mr. Romansoff's family and friends," said Adnan Munawar, Partner at Munawar & Andrews-Santillo LLP. "This fatal accident serves as a reminder of how our MTA Metro-North Railroad workers put their lives on the line every day and how dangerous their jobs can be. It would be improper to speculate while an investigation is pending, but generally, there should be various safety protocols, mechanisms, and procedures in place to protect workers, especially when they are working on the tracks; and when a worker is struck by a train, it is a red flag that something may have gone wrong."
"What happens next will depend greatly on the outcome of the investigation; but as we learned last year, train accidents do occur from time to time. When they do, it is important that the victims know where to turn. Typically, victims and/or their families have the right to be compensated for their injuries and losses, and can file claims against the party responsible for causing the accident. Even in scenarios where the law and the facts seem clear, the actual process of filing a claim and seeing it through is complicated and difficult and is something best done with the help of an expert. Hiring the right attorney can be the difference between receiving the compensation you deserve when you need it and ending up settling for less after a longer period of time. Consulting with a personal injury lawyer is free, and you only ever pay a fee if you win, so there is no harm in calling and finding out what your options are under the law," said Munawar.
If you or a loved one has suffered an injury, medical condition, or worse, as a result of a train accident in New York, you should contact a New York train accident lawyer today to receive information about the your rights under the law and how to pursue claims for the compensation you deserve.
About Munawar & Andrews-Santillo, LLP
Visit:
Personal Injury Lawyer New York
Train Accident Lawyer
Subway Accident Lawyer
Munawar & Andrews-Santillo, LLP ("MLawfirm") is a personal injury law firm in New York City. Our team of highly qualified and skilled attorneys handles and represents clients in a wide range of legal areas including: car/auto accidents, bike accidents, truck accidents, construction accidents, workers compensation, medical malpractice and no-fault collection/litigation/arbitration or accidents. If you need legal help feel free to contact our attorneys. We are available 24 hours a day, 7 days a week, 365 days a year to our clients. Because Insurance companies have their attorneys, adjusters and representatives well trained to defend, delay and frustrate your right to recover full and adequate compensation and damages. One of our greatest strengths is that we are trial lawyers. That means we prepare client's case as if it is going to court and we use tireless effort to secure the best possible results for them. At Munawar & Andrews-Santillo LLP, a preeminent New York law firms, no case is too large or too small. Our attorneys treat all clients with the respect and dignity they deserve. Our law firm and attorneys work hard to deliver the very best results to all of our clients. Do you have a legal issue? Do not hesitate to call for free consultation at (212)-400-4000.
"Lawyer Advertising"
"Prior results do not guarantee a similar outcome."
"Content of the press release is not intended to provide legal or other advice or to create an attorney-client relationship."