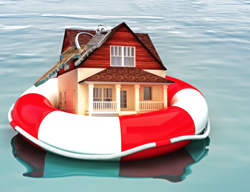 Walked us through the process...negotiated expertly on our behalf...highly recommended...AB
Virginia Beach, VA (PRWEB) April 08, 2014
The Military Short Sale FAQ website that just launched is a great guide for Virginia Beach and Hampton Roads armed forces personnel seeking guidance to the process of "short" selling a home.
The process of completing a military short sale is a complex evolution that can be very confusing. This site works to serve as an online reference or Frequently Asked Questions source that military personnel may find answers to the process and getting out from an "underwater" mortgage.
The FAQ portion of the site covers significant items that the military member must consider. A few key points are:

Definition of a short sale
How to qualify for a military short sale (hardship, PCS transfer, other)
The military short sale time-line and patience required
Miss or not to miss a mortgage payment and what happens
What are credit implications to doing a short sale
Short Sale or Foreclosure – what is best option?
Will the short sale be approved - why you need an Attorney/REALTOR(R) team
VA compromise short sale and implications - can I use my VA later?
Each section above provides specific information to help the military member understand the process to a successful closing and subsequent waiver of deficiency.
The site was military short sale site was developed and launched by Dennis Blackmore, a REALTOR®/Agent Owner with Creed Realty, Virginia Beach who specializes with military real estate sales. Creed Realty serves Virginia Beach, Norfolk, Chesapeake, Suffolk, Portsmouth, Newport News, Hampton, Williamsburg, and other outlying areas of Hampton Roads. Contact Dennis Blackmore at (757) 343-4949 or via the contact form here.