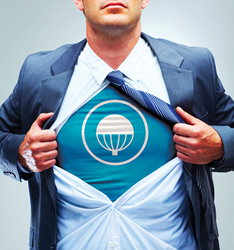 Traditional IT monitoring tools are like Kryptonite to IT professionals, they essentially make them powerless! We took a drastically different approach with RISC Networks Ripcord, a smarter, faster & more efficient way to manage their IT Infrastructure.
Asheville, NC (PRWEB) April 03, 2014
RISC Networks unveiled its latest SaaS based IT Operations Analytics (ITOA) Platform, Ripcord, the smarter, faster and more efficient way for IT professionals to get their IT environment under control. Ripcord gives IT Professionals an incredibly intuitive way to solve complex IT problems, analyze performance data, inventory infrastructure assets and plan IT projects through a cloud delivered SaaS platform. Using a simple interface, users can identify issues faster and can drill into a specific problem area and investigate the potential root cause of specific IT issues, Ripcord helps users spend more time solving problems and less time finding them.
"Ripcord has been designed from the ground up to provide IT professionals with an extremely simple way of uncovering and solving IT problems," said Jeremy Littlejohn, RISC Networks' CEO and Chief Analyst. "IT professionals are always looking for the ability to solve problems faster and Ripcord lets them investigate the path of a problem. IT professionals are inundated with charts, graphs, gauges and other alert tools that add more complexity to their day and we are thrilled that Ripcord can provide users with a whole picture of their IT environment, help them solve problems with more efficiency than ever before."
RISC Networks has delivered IT infrastructure analytics and assessment technology for more than 70 of the top solution providers and leading technology manufacturers such as Cisco Systems and IBM Global Services for the last 7 years. Ripcord brings the business IT infrastructure to life in an outcome focused experience that helps IT professionals focus on solving problems, rather than going in circles while figuring out what the actual problem is using traditional tools.
Ripcord makes troubleshooting more intuitive by providing IT professionals the ability to take a snapshot of a current infrastructure performance state and comparing that snapshot to historical or future infrastructure states. IT professionals can also simply turn on/off a variety of network layers in the infrastructure visualizer which also includes the ability to view only end-of-life devices visually, which will simply the replacement planning process.
Using RISC Networks Ripcords' analytic platform, IT professionals can conduct a thorough analysis of the businesses IT infrastructure (data center, virtual infrastructure, core network infrastructure, servers, applications and unified communications), create a baseline and compare it against the overall IT community. This comparative analysis component gives IT leaders the ability to see how their organizations infrastructure compares to their peers by size and vertical market.
Pricing & Availability
RISC Networks Ripcord is expected to be generally available to the market in the early part of the summer (2014). Ripcord will be available directly to customers, and through authorized resellers. Pricing is expected to be available in the next few weeks.
About RISC Networks
RISC Networks vision is to unlock business potential by delivering more meaningful data analysis; information that helps guide IT leaders in solving their problems, tools and programs that help prepare for change and to take immediate action. Based in Asheville, North Carolina, RISC Networks is an Actionable IT Analytics firm that focuses on developing research and technology that helps IT organizations improve their IT operations in areas such as Cloud Computing, Virtualization, Core Network Infrastructure and Unified Communications.