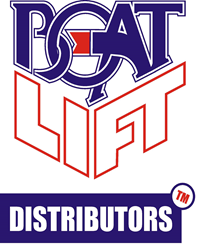 Houston, Texas (PRWEB) March 26, 2014
Boat Lift Distributors, a top-ranked showroom and Internet distributor and manufacturer of boat lifts, boat lift parts and boat lift repair services; provides safe boating tips to launch the Spring 2014 boating season.
Spring officially announces a new boating season and 2014 promises to be one of the highest-growth years for the sport in over 10 years.
2014 also marks Boat Lift Distributors' 40th year in business and with four decades of boating experience, they are sharing some safe boating tips for both new and veteran boaters and jet skiers:

If your boat or jet skis have been in a hoisted position all winter, check for wear and tear in the boat lift slings, before lowering your vessel into the water.
Inspect the boat lift housing for signs of corrosion and then repair or replace the boat lift parts that need maintenance.
Check your life vests. Make sure your life vests are rated for the right weight and height of your passengers. For inflatable life vests, make sure the cartridges are fully intact.
Stock your boat with flares, coolers, a sportsman knife and sunscreen. After docking for the winter, boaters often forget to restock and check provisions.
House your mobile phone in a waterproof and float-able case.
About Boat Lift Distributors
Boat Lift Distributors, established in 1974, manufacturers and distributes quality boat lifts, boat lift parts, boat lift repair services, dock blocks, floating boat lifts and boat launch pads to a global customer base including the United States, Mexico, Central America, South American, Europe, Australia, New Zealand and parts of Asia. The core values of Boat Lift Distributors are logic, safety and superior construction. Boat Lift Distributors carries many fine boat lift products from the following manufacturers: Boat Lift Distributors, Breeze, Dock Blocks, East Coast, Hewitt Boat Lifts, and Storm Surge. Visit the Boat Lift Distributors Houston Showroom at 1109 Upload Drive, Suite B & C, Houston, Texas 77043, visit their website at http://www.boatliftdistributors.com or call toll-free 1-800-657-9998.