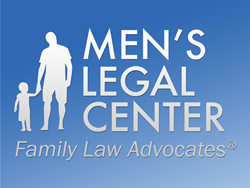 San Diego, CA (PRWEB) March 25, 2014
Craig Candelore, founder of the Men's Legal Center, Family Law Advocates® in San Diego, California, wants to clarify that despite the name, the firm represents both men and women. Mr. Candelore states that the name stems from his experience with the California family law system that men often need better and stronger representation in family court than their female counterparts. The increase in family law firms across the nation that only represent men validates this point. Mr. Candelore would like to provide this clarification in response to a CNN report that recently aired.
The CNN report, posted on its website on February 15, 2014, focused on a law firm in Florida that was promoting itself as only representing men in family law matters. The CNN panelists were very polarized and held very opposite viewpoints when discussing the issue of this firm only representing men. One panelist felt that a law firm that limited its legal representation to male clients only was discriminatory. Other CNN panelists felt that the firm had a right to represent who they wanted and not be considered discriminatory.
As a result of this CNN broadcast, the issue was raised of who Men's Legal Center will represent in family law matters. The Men's Legal Center will represent anyone who is facing family law matters, but focuses their practice on representing husbands, fathers, and non-custodial parents who are dealing with the following legal problems related to family law, which includes divorce, child custody, child support, child visitation, spousal support and property division, as well as many other family law issues.
Being that Mr. Candelore also has an extensive military background and the fact that San Diego has a large military population, the Men's Legal Center prides itself in specializing in military family law in addition to its representation of civilians.
"The Men's Legal Center was established because most men feel that family court is stacked against them. We wanted to make sure that men feel welcome and comfortable contacting us for legal help, as many men hesitate to take the necessary steps needed to protect their rights and discover the disadvantaged position they are in too late," said Mr. Candelore. "While the Men's Legal Center specializes in representing husbands, fathers and non-custodial parents, we do serve and will continue to serve the legal needs of any woman or man who needs our help in handling these difficult matters," Candelore added.
About the Men's Legal Center
The Men's Legal Center is a law firm comprised of San Diego divorce lawyers who have been representing clients who face California family law issues that include divorce, child custody challenges, child support, spousal support, and property division questions. Further, the firm also has attorneys on-hand who have extensive military experience and represent active duty military personnel and veterans.