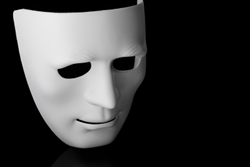 Highly recommend for all women who are confused about their marriage and why nothing they've tried has worked and things just keep getting worse.
Minneapolis, Minnesota (PRWEB) March 27, 2014
The confusion, loneliness, and heartbreak of emotional abuse can wound people in the deepest places of their heart. Author Lisa Kroulik has been in this type of relationship and provides readers with the knowledge they need to understand the dynamics of their own relationship and make a decision about whether to leave or stay. She published "Emotional Assault" nine months ago and it continues to receive high praise from readers. The Kindle edition of the book currently has a 4.8 star rating with 31 of 37 readers rating it at 5 stars.
Product Details:
File Size: 639 KB
Print Length: 88 pages
Simultaneous Device Usage: Unlimited
Sold by: Amazon Digital Services, Inc.
Language: English
ASIN: B00DJE9YTM
Text-to-Speech: Enabled
X-Ray:
Enabled
Lending: Enabled
Amazon Best Sellers Rank: (as of 3/27/14) #9,327 Paid in Kindle Store
#3 in Kindle Store > Kindle eBooks > Health, Fitness & Dieting > Mental Health > Codependency
About the Author:
Lisa Kroulik is a freelance writer who enjoys writing about abuse recovery and self-employment issues. Her other eBook titles include:
"Money Making Mamas: Ditch Your Boss, Stay Home & Earn a Decent Income Working Online: *I've been doing it since 2001"
"Out of the Fog: Post-Divorce Coping Strategies When Your Children's Father Has a Personality Disorder."
Lisa Kroulik has also written approximately 10,000 articles for clients geared towards SEO optimization since 2011. She is available to work independently with clients to help fulfill their content creation needs.