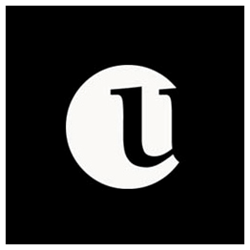 Miami, FL (PRWEB) March 26, 2014
Getting highlights over hair, especially over the whole head, provides a more natural look to the hair than what can end up being a flat, lifeless appearance from dying hair one solid color. Highlighted hair also grows out more gracefully, helping to avoid obvious root exposure when the hair starts to grow out; this means that the color can last for longer and not need to be touched up as much. Though highlights sometimes take a while to apply, at the end people with highlights spend fewer hours in the stylist's chair, because their color doesn't need to be renewed as often.
U Style, a Miami Day Spa and Hair Salon, announces new highlights styles for the perfect, versatile Look. They now offer a variety full head or half head highlights and lowlights, multi-dimensional haircolor, Balayage haircolor and Ombre. Depending on the look chosen, highlights are often a less expensive alternative to full-on color. With the advent of U Style's new highlighting techniques, chemical exposure is minimized. One of the greatest benefits of highlights over a full hair color is that they can give an evolving style, one that's lighter and brighter in summer, warmer in fall, and even more dramatic for the holiday season.
It provides a more natural look to the hair also. For the majority of people, the hair is not naturally one shade. So when hair is colored in a single shade all over, with no dimension, the effect is sometimes harsh, unnatural, and aging. Adding highlights, on the other hand, lightens hair where the sun naturally hits and adds brightness around the face to play up features.
Roots appear all too quickly, to spoil once perfect color. Highlights help conceal them. Though there are ways to downplay them—with color wands, "root touch-ups", or zigzag parts—these techniques can be time-consuming and ineffective. The cleverly placed variations of expert highlighting can trick the eye into seeing the natural irregularities produced by the sun, rather than an unsightly dye line. Highlights let people have the shades they want without worrying about constant maintenance.
A visit to U Style Miami hair salon can be a relaxing getaway, but touching-up hair color shouldn't be a constant necessity. Spend fewer hours in the salon chair. Though highlights take time to do right, they don't have to be done as often. With highlights, less time is spent in the chair which means less money is spent in the long run.
Bonus: there is less chemical exposure. Though modern hair dyes are relatively safe, it is always good to minimize exposure as much as possible, especially for those with sensitive skin. Highlights, which start slightly off the scalp, help minimize discomfort and worry. The highlighting technique also leaves hair in better health, because fewer strands are color-processed. Hair needs less conditioning to stay in good shape, and looks healthier and fuller.
With highlights, it is possible to have a style that changes with the seasons. Hair can be light and bright in the summertime, or in fall, a stylist can add a warm caramel or deep golden shade. In winter, dramatic shades can suit evenings out and holidays. And those adventurous enough can even try soft pastel shades for spring. Highlights can change as life changes.
So, in other words, highlights are versatile. Instead of one stiff shade, highlighted hair holds a subtle variety of tones that play up features, soften the complexion, and flatter almost any face. U Style is a Miami day spa salon with the finest hair colorists. Reputable as one of the best hair salons in Miami, they offer highlights using only the highest quality hair color products.
For more info or to make an appointment please call 305-933-3341 or visit http://www.ustylesalon.com/.