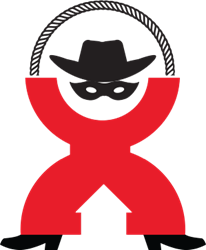 "Don't Put Your Loan In Danger, Call The Loan Arranger"
Denver, Colorado (PRWEB) March 26, 2014
Denver Mortgage Company Jason M. Ruedy, also known as The Home Loan Arranger, is now licensed as a mortgage banker in the State of Pennsylvania. Based in Colorado, Mr. Ruedy will expand into California next, and eventually throughout the entire United States.
With the goal of becoming licensed in every state in the nation, The Home Loan Arranger's ultimate quest is to offer clients the lowest rates, the lowest fees, and the highest level customer service in the mortgage industry.
The difference between The Home Loan Arranger and other mortgage businesses is that Mr. Ruedy personally handles all of his loans. This means that all clients receive one-on-one interaction with the same person throughout the entire loan application and closing process. Most mortgage businesses have multiple loan officers, but The Home Loan Arranger is owned and operated by Mr. Ruedy, who works personally with each and every client.
"I'm a mortgage lender. I believe my rates are the lowest (nationally), my fees are the lowest, and my experience and customer service is above the rest. My expansion into other states besides Colorado began with Pennsylvania. California will be next, and I'm fully intending to expand into all 50 states." - Jason M. Ruedy, The Home Loan Arranger
Mr. Ruedy currently meets with the majority of his local clients online or by telephone. Most loan applications can be completed either online or over the phone, which alleviates the need for in-person meetings and allows for expansion into nonlocal markets.
"My clients are looking for the lowest rates, the lowest closing costs, and the best possible overall experience. They're also looking for someone who can get their loan closed. I deliver all of this - and I personally work directly with all of my clients. - Jason M. Ruedy, The Home Loan Arranger
It is the goal of Mr. Ruedy to be Number One in the nation in total loan originations, which is the reason he is expanding into other states. With his motto: "Don't put your loan in danger, call the Loan Arranger," Mr. Ruedy looks forward to assisting his new clients in the state of Pennsylvania.
About The Home Loan Arranger:
Mr. Jason M. Ruedy, also known as The Home Loan Arranger, has 20+ years experience in the mortgage business. His company was built around the crucial principles of hard work, discipline, and determination. The Home Loan Arranger evaluates client applications quickly and efficiently and structures loans with the best possible terms. Mr. Ruedy is successful in achieving loan closings for clients while meeting their highest expectations. Jason M. Ruedy is ranked #2 in the state of Colorado by Scotsman Guide, which is the top leading resource for mortgage originators.
For media inquiries, please contact Mr. Jason M. Ruedy, "The Home Loan Arranger":
The Home Loan Arranger
512 Cook St #100
Denver, CO USA
Phone: (303) 862-4742
Toll Free: (877) 938-7501
http://www.thehomeloanarranger.com/