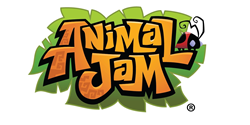 We want to empower our players to be the future innovators and conservationists of the world, and our goal is to provide them the resources and role models to inspire them do so.
Salt Lake City (PRWEB) March 25, 2014
Smart Bomb Interactive announces the launch of Animal Jam Academy – a free online resource center for parents and teachers featuring educational materials and printable activities designed to appeal to girls interested in the sciences. Showcasing the wildly popular videos and educational content found in Animal Jam, Animal Jam Academy is geared towards making the sciences accessible and fun for girls around the world.
Animal Jam Academy is focused on science, technology, and the arts, with a growing collection of videos, experiments, worksheets, and crafts that kids can complete offline with their friends. It also features online safety tips and quizzes, complimenting in-game efforts to ensure players are conscientious digital citizens and protect themselves online.
Animal Jam Academy also represents the conservation arm of Animal Jam, and kicks off 2014 efforts with the sponsorship of a golden eagle release in Utah. In a video diary created in partnership with Great Basin Wildlife Rescue, kids are given the opportunity to learn about a variety of birds of prey and view the release of a golden eagle back into the wild; which was funded in part by memberships to the Animal Jam online game.
"At Animal Jam, we believe in creating a fun, safe, and dynamic social space for girls where they can learn about the core sciences," says Natalie Shahmiri, Marketing Director of Smart Bomb Interactive, the company behind Animal Jam. "We want to empower our players to be the future innovators and conservationists of the world, and our goal is to provide them the resources and role models to inspire them do so."
All content on Animal Jam Academy is free to view and download, and new videos and printable materials are being added regularly. Learn more by visiting http://academy.animaljam.com.
###
About Animal Jam
Take on the role of your favorite animal and get ready to Play Wild! Your animal avatar can explore the massive land of Jamaa, from Coral Canyons to the Bahari Bay, while making new friends, participating in fun parties, and customizing its den. Discover awesome facts about the plants, animals, and natural wonders around you. Animal Jam is an online virtual playground for children who love animals and the outdoors, and is the result of an ongoing creative collaboration between Smart Bomb Interactive and National Geographic. With the goal of providing a fun, exciting, and safe environment for kids to play online, Animal Jam also inspires kids to explore and protect the natural world outside their doors.
Players can look forward to exciting expansions and events coming to Animal Jam throughout the year. Fans can stay in the loop by following the Animal Jam blog http://blog.animaljam.com, the game's Facebook page at http://www.facebook.com/PlayAnimalJam, or on Twitter at http://twitter.com/playanimaljam.
About Smart Bomb Interactive
Smart Bomb Interactive is a leading developer of online worlds and F2P games for players of all ages. Founded by game industry veterans in 2003, the privately held company has assembled a development team that includes internationally acclaimed artists, engineers, designers, educators, online safety experts, and media professionals from many different disciplines. Together they create cutting-edge interactive entertainment for families, from online casual games to triple-A action titles.