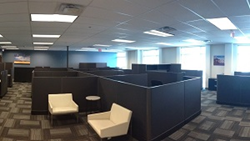 Besides headcount growth, we're obviously very excited to have Nashville be the location for our 2nd office and we are looking forward to becoming a productive member of the Nashville technology community over the coming months and years
Nashville, Tennessee (PRWEB) March 27, 2014
Aptera Software, Inc., a software development and technology firm, announced plans today to expand its operations, creating up to 15 new jobs by the end of 2014.
With its headquarters located in Fort Wayne, Indiana, Aptera Software recently opened a satellite office in Franklin, Tennessee to support its growing client base in Tennessee as well as to continue strengthening their already strong relationship with Microsoft. With 5 full-time employees currently residing in the Franklin, Tennessee office, Aptera Software is planning fast, but strategic growth. Over the next 5 years, the company plans to add 70 new jobs, bringing the total to 75 in Tennessee alone.
Aptera, which currently has 85 full-time employees, has already begun to hire software developers, network engineers and graphic designers as well as expand its marketing & sales team beginning immediately. Interested applicants can visit http://www.apterainc.com for more details.
"Besides headcount growth, we're obviously very excited to have Nashville be the location for our 2nd office and we are looking forward to becoming a productive member of the Nashville technology community over the coming months and years" said TK Herman, President of Aptera Software.
Founded in 2003, Aptera Software provides user-friendly solutions to business problems through their six verticals, including Business Intelligence, SharePoint, .NET, Web Development, Mobile App Development, and Cloud Computing (specifically Office 365 and Windows Azure). The company has a focus on custom solutions, using tools with a strong reputation and then building on those to create solutions that uniquely answer the challenge of their clients' business. As a Microsoft Managed Partner, Aptera Software implements, integrates and supports Microsoft products.