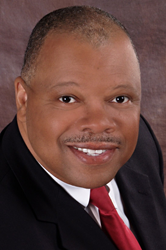 "Businesses that increased their marketing budget ultimately increased their client base and generate more revenue."
Fort Washington, MD (PRWEB) March 27, 2014
Wealth Building Academy, LLC is hosting an Expert Interviewer Academy Boot Camp, a virtual event that helps entrepreneurs get interviews with the media and effectively get their message out in a bigger way with their target market. This virtual boot camp takes place April 3-17, via phone and webcast, it provides an excellent platform for listeners.
Paul Lawrence Vann and subscribers to his Become An Expert Interviewer Teleseminar are coming off the heels of an amazing, dynamic and content-rich session that was warmly embraced for its result focused expertise on becoming expert interviewers.
Feedback from subscribers and listeners consist of them wanting to discover more about what it takes to use expert interviewing as a key marketing strategy, to stay in front of their target market on a consistent basis. Discover more about the Expert Interviewer Academy Boot Camp.
This boot camp is for entrepreneurs, solo-preneurs, authors, speakers, coaches, consultants, women-owned businesses, small businesses and spokespersons for organizations.
The recent economic downturn and great recession in the United States taught business owners a thing or two and was truly enlightening. Businesses that experienced a drop off in clients, but increased their marketing budget ultimately increased their client base and generated more revenue, thus enhancing their business growth because they stayed in front of their customers and increased the bottom line.
Businesses that reduced or did away with their marketing budget, either went out of business and or is currently struggling to stay afloat. Businesses lost clients because they failed to consistently market.
Entrepreneurs who are working hard, yet their target market doesn't know a lot about them, have an opportunity to discover more about leveraging expert interviewing during this dynamic boot camp. One of the best ways to know where your business stands with your target market is to look at what successful competitors are doing, oftentimes it indicates what you're not doing effectively. Join Paul Lawrence Vann and the entrepreneurs that have already signed up discover one of the most unique and dynamic marketing strategies that guarantees to get more interviews on the radio, TV, in magazines and newspapers, while getting your businesses unique message to its intended audience, do it today!
Paul Lawrence Vann continues to be interviewed on the radio and TV, he has been interviewed by over 125 radio stations from throughout the U.S., Canada, and Australia. He was interviewed by Dr. Maya Angelou on Oprah Radio and Dennis Prager of The Dennis Prager Show. Mr. Vann was a expert guest on Channel 9, WUSA TV in Washington, DC and provided financial expertise on The Mind Over Money Show. He is an expert interviewer having hosted The Wealthy Speaker Show for over six years and produced over 800 episodes of his talk radio show to include celebrities, actors, singers, best-selling authors and successful entrepreneurs, just to name a few.