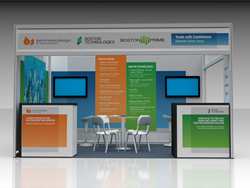 Boston, MA (PRWEB) March 26, 2014
Leading Forex web developer Kenmore Design announces their participation in the 2014 Turkey Forex Conference in Istanbul, Turkey, which will take place April 4-5.
The conference will provide an exceptional opportunity for Forex professionals to meet and network in Istanbul, an emerging regional center for financial markets. As a leading provider of Forex web services, Kenmore Design looks forward to expanding their global perspective at the conference.
Known for their Trader's Room portal for Forex brokers, Kenmore Design also provides a variety of services including Forex web design, website/MT4 integration, MT4 Webtrader/VPS, multi-level IB logic for MT4, and more.
Kenmore Design Director of Business Development Alex Sherbakov says, "Working with brokers, traders, and technology providers in the Forex industry is essential for inventing new products and improving existing ones. We are anticipating an exciting 2014 and expect this conference to be a catalyst for the conception and development of innovative new Forex web solutions."
Kenmore Design will be sharing a booth at the conference with leading financial technology provider Boston Technologies, which will be presenting an educational seminar entitled "Learn how to save 50% or more on your MT4 running costs". Kenmore Design and Boston Technologies have recently teamed up to offer several discounted comprehensive service packages for Boston Technologies clients.
The conference, which will provide two days of educational seminars and networking opportunities in the luxurious setting of Istanbal's Ciragan Palace Hotel, will be attended by Forex professionals from all over the world.
About Kenmore Design
Kenmore Design is a recognized name and a comprehensive leader in Forex software and web development. The Boston-based developer is primarily known for its Trader's Room, a web-based portal that combines a litany of account options and live forex support.  The company's new MT4 Cloud Trader represents a stateless VPS, allowing users more streamlined access with the application. Furthermore, the MT4 trader is equipped with an interface into the Trader's Room solution, fostering a connection with existing trading experiences. Learn more about Kenmore Design at http://www.kenmoredesign.com.
About Boston Technologies Inc.
Boston Technologies, based in Boston, MA, is a world-leading innovator and provider of trading technology and software for institutional and retail brokerage firms trading in foreign exchange and other over-the-counter instruments. Boston Technologies is headquartered in Boston with additional offices in New York, London, Tokyo and Shanghai. Learn more about Boston Technologies at http://www.bostontechnologies.com.