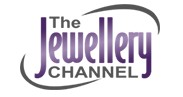 Now that we're turning eight, we wanted to celebrate with the jewellery fans that have fuelled our success by giving customers eight days of truly exciting deals on a wide range of outstanding sparkle
(PRWEB UK) 26 March 2014
With The Jewellery Channel (TJC) turning a grand eight years old, excitement is in the air – from April 1st until April 8th, they have planned a bonanza of daily red carpet offerings that are sure to thrill even the most discerning collectors.
The eight day Birthday Week event will feature a host of unmissable deals on a wide range of items that have been carefully selected for their wow-factor and value for money. Each day will have its own special delights, while the overall theme takes inspiration from the whimsically enchanting Alice in Wonderland story.
On Tuesday 1st April, one of TJC's leading jewellery experts will kick off the Birthday fun with no less than twenty-four special deals in play – jewellery connoisseurs can anticipate outstanding designs, quality and affordability at centre stage.
Wednesday 2nd April is dedicated to 'A Girl's Best Friend'. There will be a magnificent selection of sparkling diamond jewellery on display to suit every taste and budget.
For fashionista's who adore European style and glamour, Thursday 3rd April will be a date to put in the calendar as top priority – The Jewellery Channel will be featuring a divine range of beautifully crafted chains from Vicenza in Italy.
On Friday 4th April, TJC has made sure that the weekend starts with a bang. Their Under £10 Day will give shoppers the chance to get their hands on a wealth of glittering goodies at an absolute steal.
Saturday 5th April is dedicated to lovers of classic beauty and sophisticated elegance. TJC will be showcasing a bounty of gorgeous jewellery featuring luxurious pearls.
On Sunday 6th April, TJC is THE place to be. To wrap up the weekend with a last flurry of excitement, their "Everything must go" bonanza offers brilliant close-out deals throughout the day, so jewellery fans will want to swoop in and grab the sparkle of their dreams.
Not letting the Monday Blues break the Birthday excitement, on 7th April TJC will be giving shoppers something to brighten their mood with a day of fabulous jewellery and accessory offerings, all retailing for under £10.
To end their Birthday Week event with a glorious high note, on Tuesday 8th April TJC's Managing Director has chosen a tantalising collection of superb jewellery to thrill the senses. Under the Manager's Deals banner, the items on display will equally thrill for their remarkably affordable price tags.
Managing Director of The Jewellery Channel, Colin Wagstaffe, commented on their upcoming Birthday bash: "Since TJC first launched, we have grown from strength to strength in popularity by focussing on making our customers happy with variety and value for money. Now that we're turning eight, we wanted to celebrate with the jewellery fans that have fuelled our success by giving customers eight days of truly exciting deals on a wide range of outstanding sparkle."