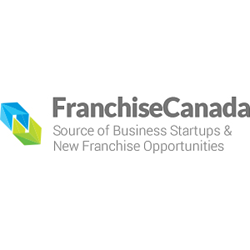 An Active Online Marketing system allows companies to take control of their marketing efforts without the costs associated.
Toronto, Ontario (PRWEB) March 26, 2014
FranchiseCanada.com - Canada's leading franchise & business for sale directory offering a dynamic marketplace for buying and selling franchise businesses - gives buyers interested in buying a franchise a more effective and interactive way to search through extensive lists of business opportunities.
Franchise and business owners can now enjoy a unique set of sales and marketing promotional tools available for daily use. The tools help business promote their opportunity with ease. Most franchise directories take a 'passive' role in driving traffic to each business separately. FranchiseCanada.com, on the other hand, delivers an 'Active Online Marketing' platform, allowing companies to fully control their online marketing efforts and budget.
FranchiseCanada.com presents companies with a feature-rich business profile, loaded with images, videos, downloadable files and social media engaging features. Investors can easily view a snapshot of all the important information related to franchises and get the exact amount of information they need to take the next step. FranchiseCanada.com delivers quick links to the Top 10 Franchises, Most Popular and New franchises, Work from Home franchises, Low-cost Start-ups and much more.
Featured and Spotlight members are visible on the front page as well as through the site on targeted search results pages, offering increased exposure to aspiring business owners.
FranchiseCanada.com allows the franchise community of business buyers to actively search and locate franchise opportunities that match their specific needs and goals. The directory is free to view and free to list!
"Since 1998, SYSWARE (at http://www.sysware.ca) has been committed to making the process of internet sales and marketing more affordable and accessible to businesses. We created a bundle pf all the tools and systems we use to promote our clients online. We make these tools available to the franchise community on FranchiseCanada.com. It is an attempt to make the business of buying and selling franchises and businesses as simple and effective as possible.
FranchiseCanada.com will be the 'Go-To' destination for franchises and buyers all across Canada" said Sam Kamoutsis, Founder of FranchiseCanada.com. "We understand what online businesses and buyers need. We've taken years of expertise into account in order to deliver a franchise directory that is different from the rest. By making it easier for users to search based on their specific needs, franchise opportunities are presented in the most comprehensive and clear manner allowing them to make wiser decisions. Franchise opportunities on our site effectively gain increased exposure to our industry-specific audience of franchise and business buyer.
The most successful online marketing processes and strategies are incorporated under the Active Online Marketing tools on FranchiseCanada.com."
In addition to delivering one of the most visible franchise directories worldwide, FranchiseCanada.com taps into the largest real estate marketplace of existing businesses for sale, giving business owners the option to list on the MLS system for a flat fee. Flat fee commercial listings are a first for Canada and 'a la carte' plans are offered through our partner, PLANIT Real Estate (http://www.planitrealestate.com).
FranchiseCanada.com is strategically positioned to help foreign companies develop their franchises into Canada. They now have their own marketing, sales and franchise development partner looking after their interests right here in Canada.
Companies can take advantage of a 30 day free trial as well as register for 50% off the rate until April 30th, 2014.
About FranchiseCanada.com
FranchiseCanada.com is Canada's featured franchise & business for sale directory with franchise, service and business listings. FranchiseCanada.com is different from all other directories as it two things: 1) it offers a complete set of marketing tools for the 'do-it-yourself' business owner and, 2) it offers a unique 'Active Online Marketing' system that effectively promotes business opportunities online. Companies can benefit from an outsourced model that is extremely affordable and with higher than average success rates than traditional marketing systems.
FranchiseCanada.com was founded by SYSWARE (http://www.sysware.ca), a Toronto based specialized Internet Marketing and Web design firm. SYSWARE manages FranchiseCanada.com online marketing services. PLANIT Real Estate (http://www.planitrealestate.com) operates its commercial real estate listing service online, giving buyer's access to billions of dollars worth of property listed for sale and millions of square feet of space for lease. PLANIT Real Estate attracts thousands of commercial real estate buyers and sellers and is the first to offer an 'a la carte' fee structure. Properties and businesses are promoted on and off MLS and syndicated to a large community of commercial real estate online destinations. Visit http://www.FranchiseCanada.com
for more information.